Posted by Julie Davis on Feb-14-2020
You buy a bottle of CBD Oil with the intent of adding it to your morning coffee, favorite smoothie or dosing it straight under your tongue. Those are, in fact, a few of the most effective and popular ways to dose CBD Oil. But did you know that CBD Oil can also be applied topically, straight from the bottle?
I recently went on vacation with my family and, as I always do when I travel, brought my bottle of CBD For Life CBD Oil. Our first night there was cloudy and rainy, so I cuddled up on the couch to watch a movie only to find myself in the same spot come morning. I must have dozed off during the show and my husband didn't have the heart (or strength) to move me.
Needless to say, I woke up with a mega crick in my neck, to the point that I couldn't turn my head to the left. I was so upset. How was I going to go running (I promised my daughter a morning jog on the beach) or fishing (we chartered a boat for the day)? And then I remembered, I also packed my CBD For Life CBD Lemongrass Rub. A small amount smoothed over my neck and I'd be back to normal in no time. The one problem: I didn't actually pack it. I switched carry-on bags right before we left and must have left the Lemongrass Rub in the other bag.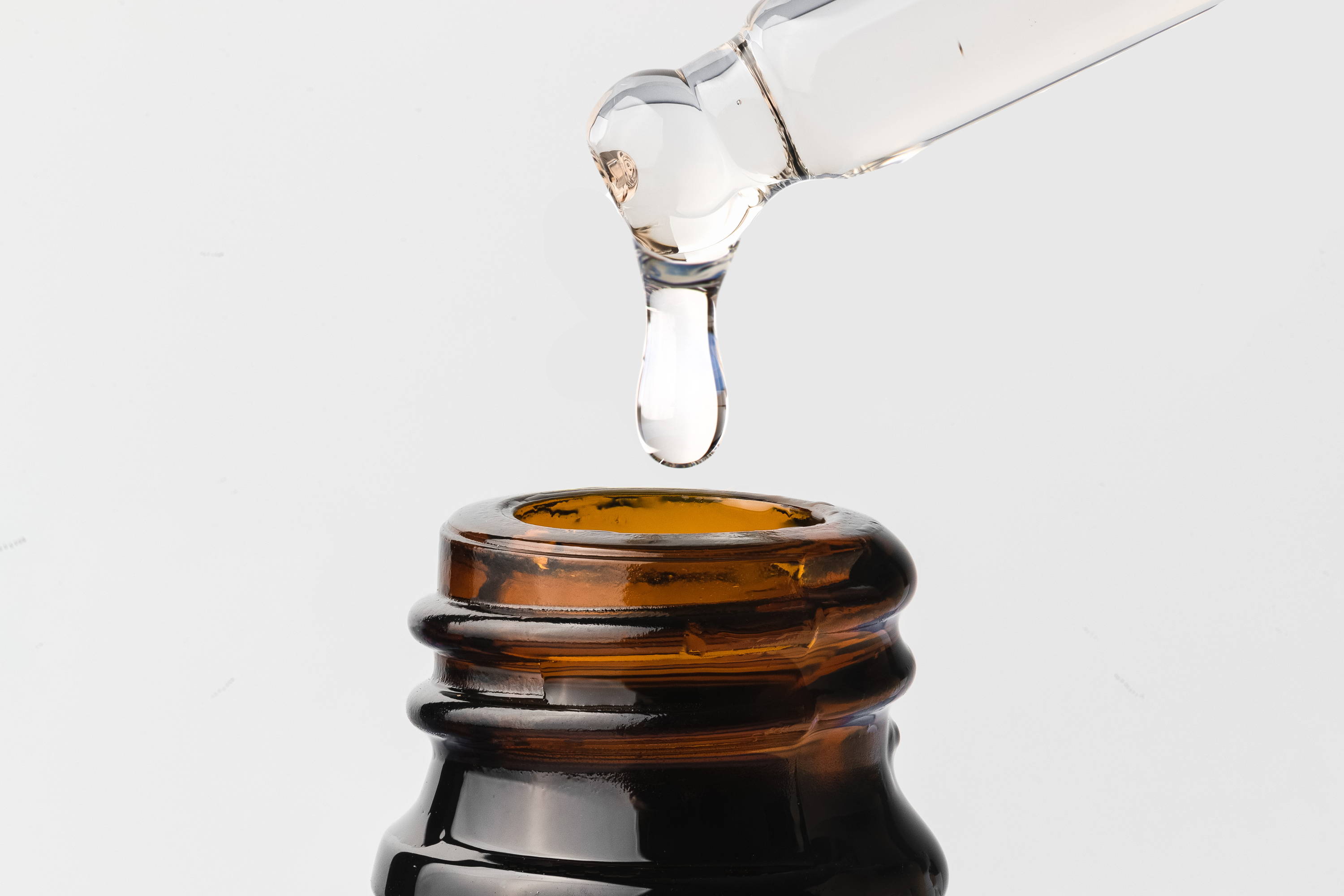 I was about to ice my neck when I remembered I can apply CBD Oil (the "tincture" kind) topically. So I grabbed the oil, dropped a few drops in my hand and massaged it up the side of my neck. Within an hour, I was out the door on my beach run.
CBD Oil is just that—CBD Oil mixed with a carrier oil, such as coconut oil, to help with absorption and bioavailability. While it's incredibly effective dosed under the tongue, you can also apply it topically. Hands, neck or knees—just massage a few drops over the desired area. You can also apply CBD Oil directly to your face. It's especially effective on those problem spots that seem to pop up overnight.
Many people prefer to use CBD Oil orally and apply CBD Rubs or CBD Body Lotions topically because they're formulated to absorb more readily and feel less slippery on the skin. But it's always good to know that, when you're in a pinch, straight up CBD Oil can be your savior—and save your vacation.