Posted by Julie Davis on Mar-18-2020
It's a strange time, for sure. We're all stuck inside with limited access to the outside world. But that doesn't mean life stops short, especially when it comes to staying fit. Some of us are lucky enough to have a home gym or the motivation to get outside for a 3 mile run. But for the rest of us—with not a dumbbell or stationary bike in sight—what do we do?
We enlisted the help of fitness expert Siobhan Gallagher, whose buzzworthy class, The MVMNT, is based solely on using your own body weight to burn calories and sculpt muscle, along with a wonderfully uplifting message to boost your inner-self. Here, she gives us tips on how to stay healthy at home.
First up, we asked Gallagher if you can really get a good workout at home without a home gym. Her answer: "Absolutely. The 2020 fitness trend is moving away from fast and intense drive-thru workouts with heavy weights and high reps and is focused on more hybrid types of workouts, especially those that utilize your own weight as your resistance," she says. "All you need is a mat or towel, your body and a perfectly curated playlist, and you will burn a ridiculous amount of calories and get the right kind of body sculpting."  
ARMS
If you want great arms by the time the stay-at-home restriction is lifted, it turns out you don't need a set of 10lb weights. "Weights are really not necessary to carve out killer arms." says Gallagher. Instead, give her arm-defining workout tips a try.
- Do a plank routine for 4 minutes, but mix it up with your movements. Try pulling your right leg into your chest and alternating. Then, step your right leg out and release your right arm to the ceiling and alternate. After four minutes, you will feel the burn.

 

- Pushups, says Gallagher, are one of the best ways to tone up, but make sure to limit the amount you do at a time (meaning, don't do 50 at once and call it a day). Like the plank, mix up your push ups. Do 10 standard push-ups, 10 cross legged push-ups and 10 hand release push-ups (body flat on floor, push up with your hands and back down). Repeat the rotation 2 to 3 times.

 

- Target stubborn triceps with an upside down table top (hips facing the ceiling and your belly flat) and hold that position for 30 seconds, then pulse down for 10 reps at a time. Repeat this 3 times.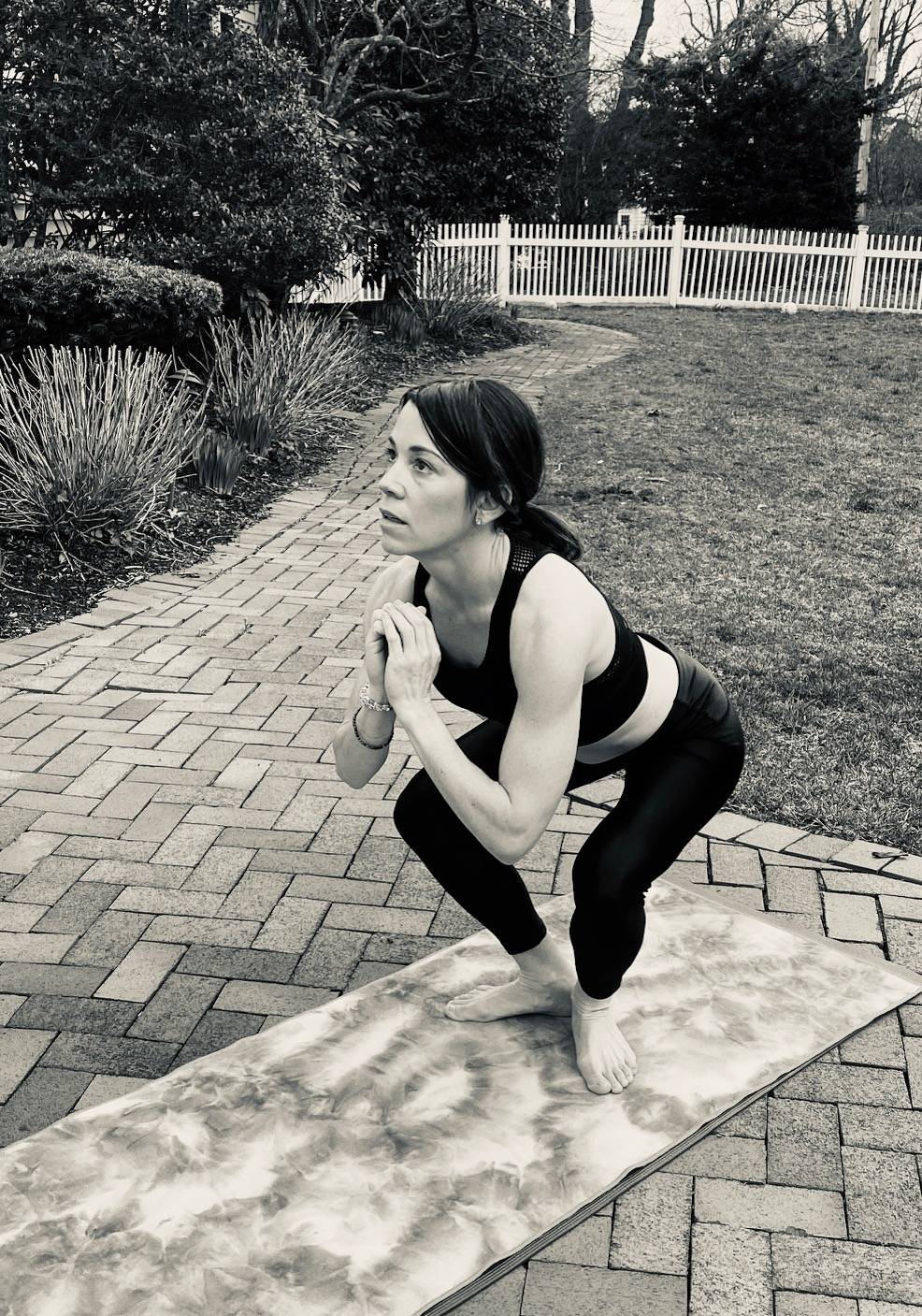 LEGS
Your body weight is the best weight for a leg workout. Gallagher says squats and lunges are still the best options for sculpting show-worthy calves and thighs.
- Start with a traditional squat, like you're about to sit on a chair (always be aware of your form - knees should not extend over toes). After 10-20 of these, move to sumo squats (legs apart, toes out and squat as low as you can while maintaining your form). Similarly, do 10-20. After a short rest, hit the frog squat (heels together, toes pointed out, squat all the way down so you're practically sitting on the floor) and pulse in that position for a count of 10-30. Note: frog squats are a total thigh burner. Repeat the entire rotation 2-3 times.

 

- Lunges, says Gallagher, are great for firming (and isn't that what we all want?). Do walking lunges across your living room or down your apartment hallway and try to push through the burn. Standing lunges are excellent, too. Try adding a burpee in between to make your workout even more of a calorie crusher.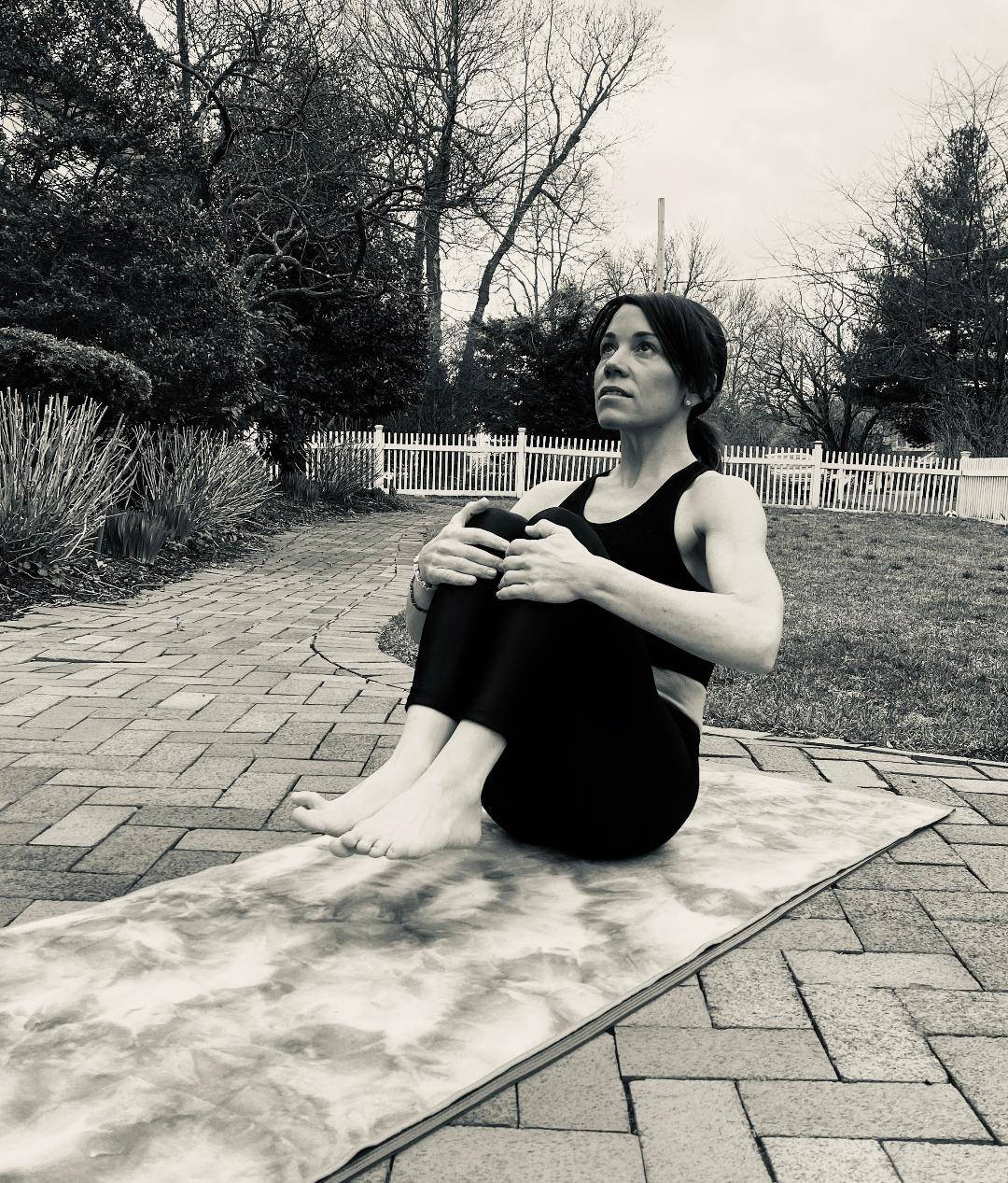 ABS  
"Don't be afraid to keep it simple," says Gallagher. Ab work doesn't have to take long—it's quality over quantity that counts. A few of her favorites:
- Lay flat, ensure your lower back is on the floor. Use your core to thrust your body upwards and touch your toes. Go fast on the way up and slow on the way down. Try for 60.

 

- Do bicycle crunches for three minutes, with no breaks. It may seem impossible but well worth the tight-looking abs in the end. Go ahead and start at one minute and work your way up if needed. Try to make it your stay-at-home goal to get to three minutes in three weeks.

 

- Boat pose crunches are a great way to ensure a six pack. Sit up, hug your knees in and release arms and legs together. Try for 30 reps.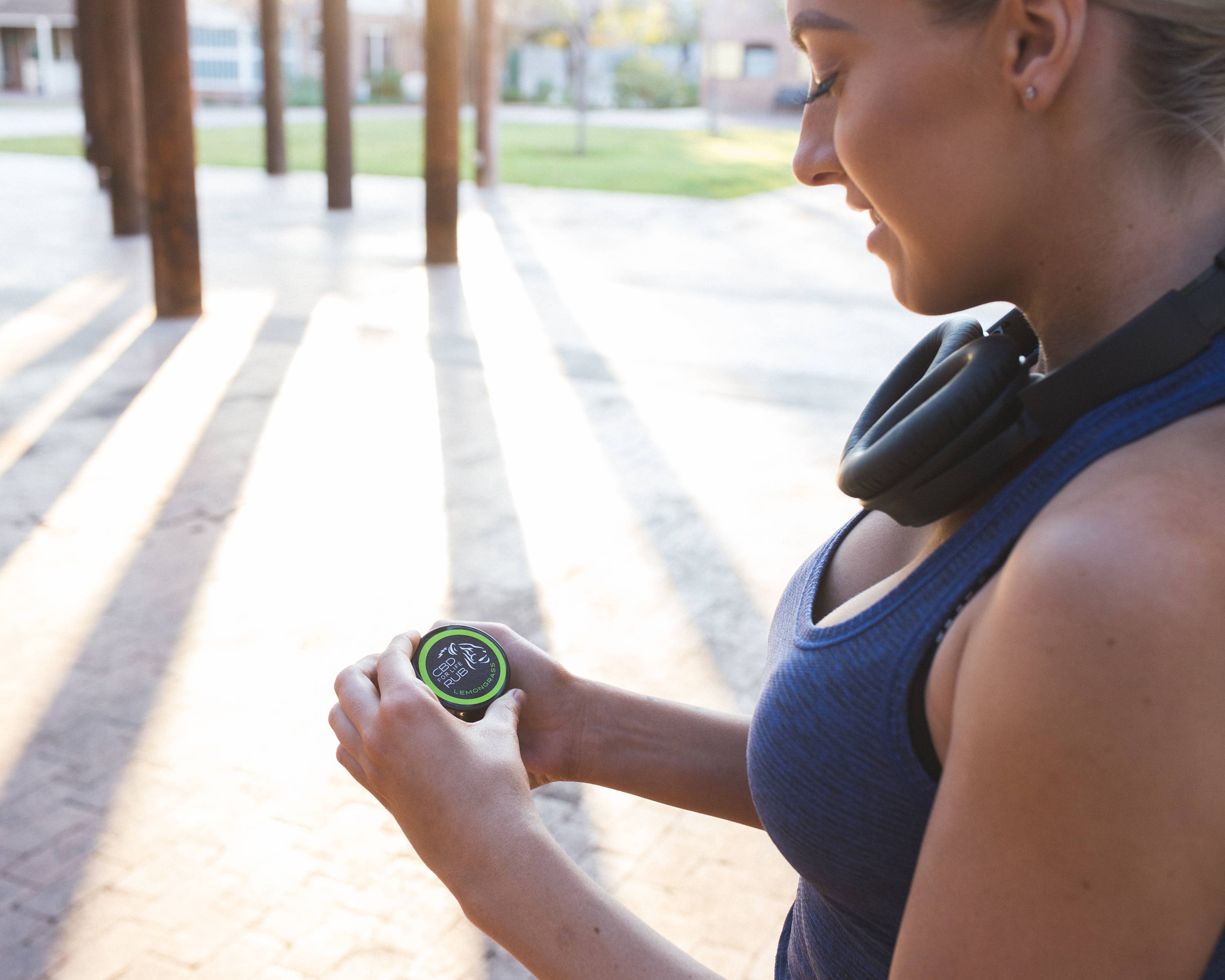 RECOVERY
"It's vital to take a few minutes to stretch while your muscles are still warm," says Gallagher. "Then take a moment to lay on your mat or towel in stillness to a relaxing or meaningful song and find your breath." Additionally, applying a CBD Recovery Rub anywhere you're starting to feel sore will help stave off muscle pain so you're ready to repeat your workout the next morning.
THUMBNAIL PHOTO CREDIT: LARA ROBBY