Posted by Victor Madril on Apr-16-2020
We're deep into week four of our stay at home order. Sure, all the cooking, baking, home workouts and zooming with friends has made it somewhat tolerable. But look in the mirror and the grim reality of quarantine shows—dry skin, dull hair, rough cuticles … the list goes on.
Right now, self-care is more important than ever. While your typical go-to's for pampering are all currently closed, you can still treat yourself to some much needed you-time at home. Creating your own spa experience is actually quite easy when you have the right products and the step by step. Read on for our guide to treating yourself to a spa day, in the comfort of your own home. Dry skin, be gone!
STEP 1: SOAK & SOOTHE  
Fill your tub with warm water and drop in a CBD Bath Bomb. Our top pick is our Pink Salt + Citrus. The combination of Epsom salt and dead sea salt will surely give your skin the rejuvenation it needs, while also relaxing your mind and muscles. Feel free to soak away for longer than you would care to admit. And crank up a soothing Spotify playlist to enhance your relaxation factor.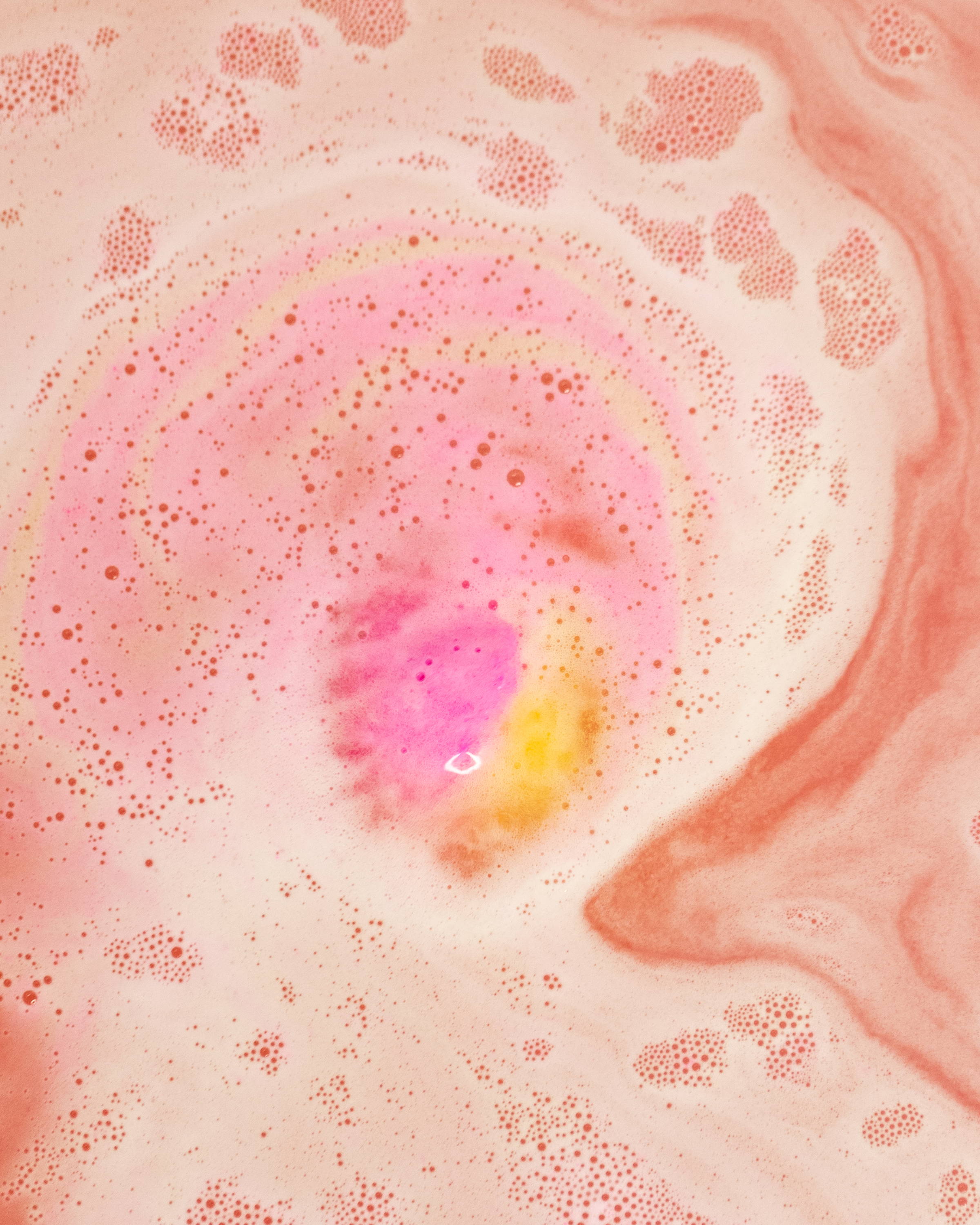 STEP 2: DEEP CONDITION
While you're already in the tub, apply our moisturizing CBD Conditioner for a deep conditioning treatment. Ingredients like avocado, coconut and jojoba oils help to hydrate and repair the hair, while the anti-inflammatory properties of CBD help to soothe your scalp. Leave the conditioner on for 15-minutes. Rinse out, and reap the benefits. Your hair will feel silky soft and your color will appear more vibrant.
STEP 3: SAVE FACE
We have all the time in the world right now, yet for some reason we're neglecting our skin. Grab your favorite spin brush, or even just your hands, and lather up with our CBD Face & Body Cleanser. It provides a deep, hydrating clean you see and feel. Post-cleanse, apply our CBD Face Cream, which is loaded with moisture-boosting hyaluronic acid to help your skin get and stay hydrated. Finish up with our CBD Eye Serum. Powered by rice brand, aloe and licorice extract (and CBD, of course), it helps to reduce puffiness and brighten your outlook—something we all need right now!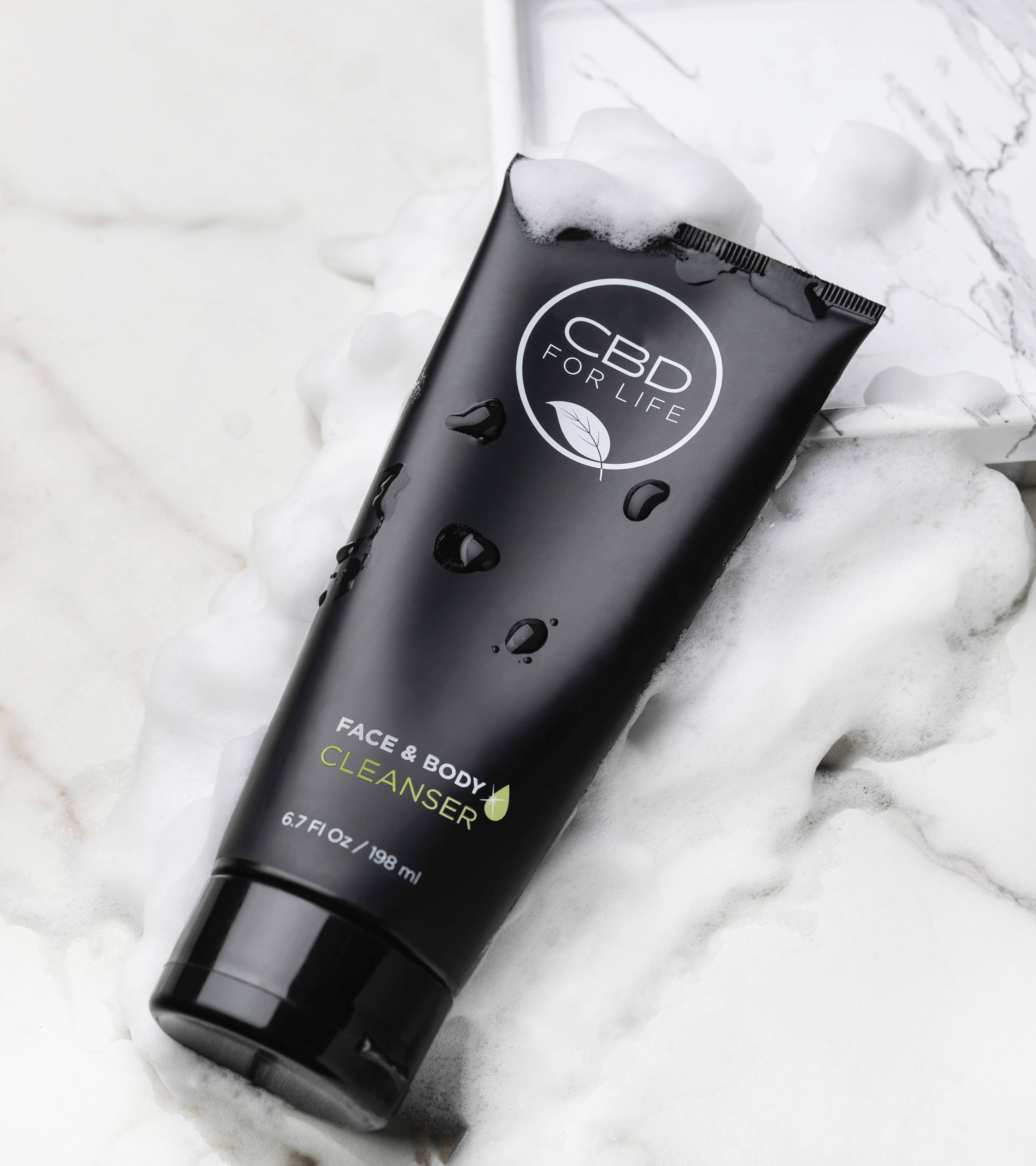 STEP 4: NAIL IT
Now that your facial is achieved, it's time to give some love to the more easily forgotten places: your nails and cuticles. If you're really feeling like reaching the ultimate day of self-care, try rubbing our CBD Oil on your cuticles (both fingers and toes). It helps to soothe and soften, making it easier to push them back when doing an at-home manicure. Finish off your spa-at-home with our luxurious CBD Foot Cream. Infused with peppermint oil, it leaves your soles crack-free and buttery soft.
When all is said and done, you will be feeling the ultimate level of fresh and calm. And that is the sign of a spa-at-home done right.