Posted by Julie Davis on Mar-4-2020
How To Stay In Shape When You
Want To Stay In
March 21, the official first day of spring, is fast approaching. But let's not kid ourselves…in most of the country it still feels like winter. Freezing, blustery and overcast is hardly motivation for going outside and getting some exercise. So, what can you do to stay fit when you just want to stay inside? Here are our five fave winter fitness tips that won't leave you out in the cold.
HOME WORKOUT
Perhaps the easiest, most convenient way to exercise when you don't want to leave the house is to, well, work out in the house. And the best part is, what with the Internet, Smart TVs and mobile apps, you don't need a decked out home gym to get a solid workout. There are thousands—and thousands—of videos online that can help you find the right fitness routine that works for you, on your time. As far as gear goes, a treadmill or stationary bike can certainly give you a more intense cardio workout, but you'd be amazed at what a yoga mat and a few resistance bands can do to tone your body and mind. Speaking of the mind, we like to set ours at ease before every workout with a few drops of our favorite CBD Oil.  
WALK THE MALL
If you live in the burbs like we do, odds are there's a mall nearby. But we're not asking you to go shopping, although picking up a few essentials there could be just the motivation you need. Nope, just throw on your sneakers, drive on over and step inside for some not-so-leisurely laps. A brisk, one-hour walk can burn up to 400 calories. If there are multiple levels in the mall, climb stairs and walk up escalators to feel a bigger burn. When you're done, soothe your muscles with one of our CBD Rubs Or Roll Ons and you'll be ready to hit the mall again tomorrow.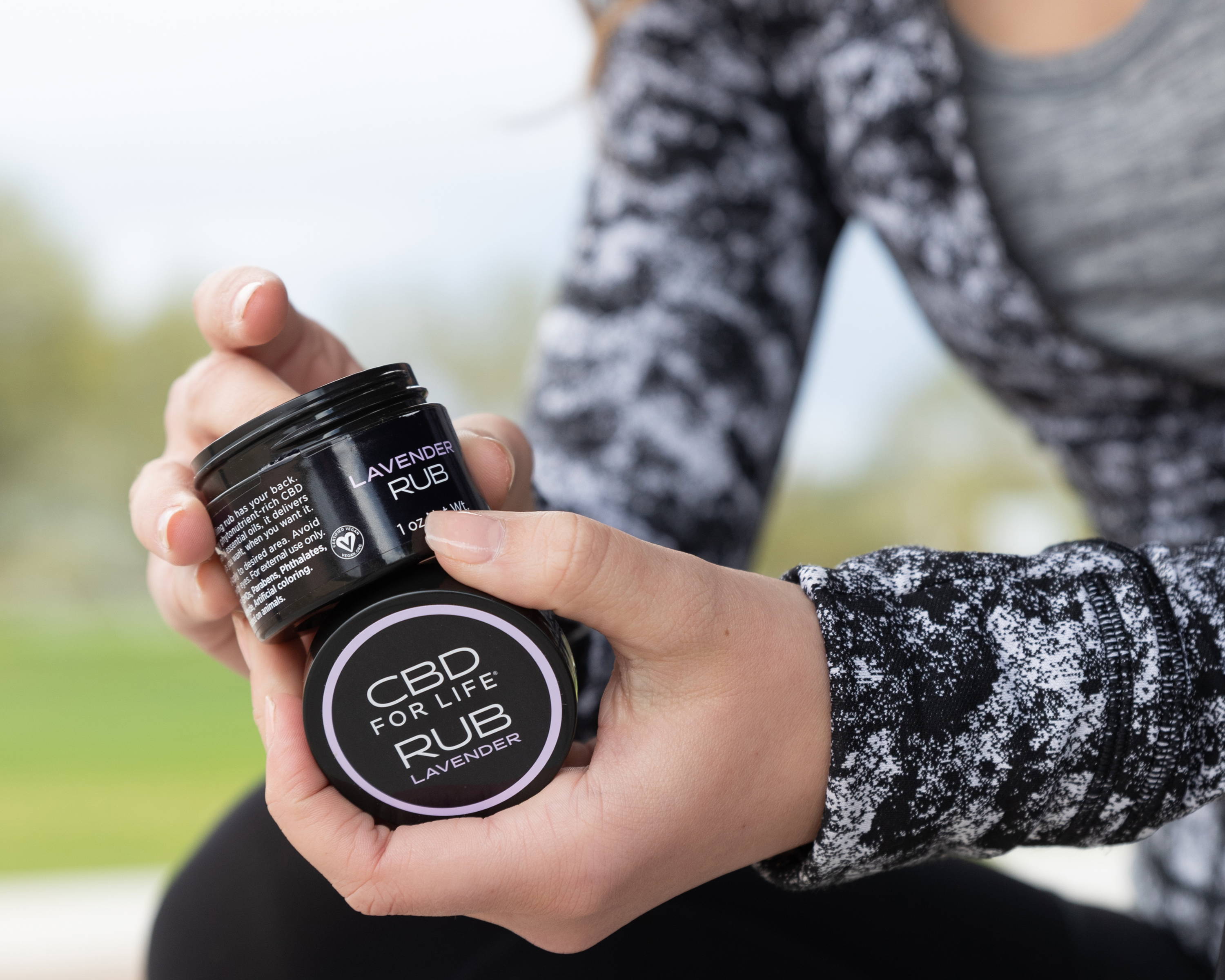 STAY CLASSY
Sometimes, the cold temps can lead to cabin fever and feeling lonely. Turn that frown upside down by joining a fitness class or adult team sports league. You'd be surprised how many local gyms, studios and rec centers there are offering everything from yoga to spin to dance to pick-up basketball. Whatever you choose, it'll not only be good for your health, but good for your social life, too.  
BINGERCISE
Want to get fit, but don't want to miss out on your favorite shows? We hear you. Exercising while binge watching is so easy, a professional couch potato can do it. Pair leg lifts and lunges with rom-coms, or hop on the treadmill or stationary bike with an episodic series. If you like your TV old school—as in cable—take advantage of all that commercial time with squats, push-ups or burpees.
BUDDY UP  
No matter how you decide to get your exercise, there's no need to go it alone. Having a workout partner is great for accountability—and even a little friendly competition. You'll be way less tempted to skip out on exercising when someone else is counting on you to show up. Whether you pick an activity together, or join in on what they're already doing, buddying up is a great way to stay the course, have fun and reach your fitness goals.
The warm weather can't come soon enough for us. But in the meantime, we're going to work hard to look and feel our best. So when it's time to emerge from hibernation, we're in great shape to take on the world.