Posted by Victor Madril on Jan-2-2020
The snow is falling, the temperature is dropping and the wind is blowing. Winter has arrived—and so has dry, flaky, itchy and irritated skin.
Cold outdoor air and dry indoor heat is a recipe for scaly skin. These conditions zap moisture from the air, which results in excessive dryness everywhere—from hair to face to nails. Fortunately, there are small changes you can make to keep your skin feeling comfortable. Read on for our winter skin survival—the ultimate guide to staying soft, smooth and radiant all season.
1. CHANGE YOUR CLEANSER
If you're currently using a gel-based cleanser, consider swapping it with a cream. Gels are known to strip the skin of moisture, which can make matters worse. Cream-based cleansers, like our CBD Face & Body Cleanser, are comforting to the skin and introduce moisture thanks to a more emollient-based ingredient list. This small change can make a major difference in the look and feel of your skin.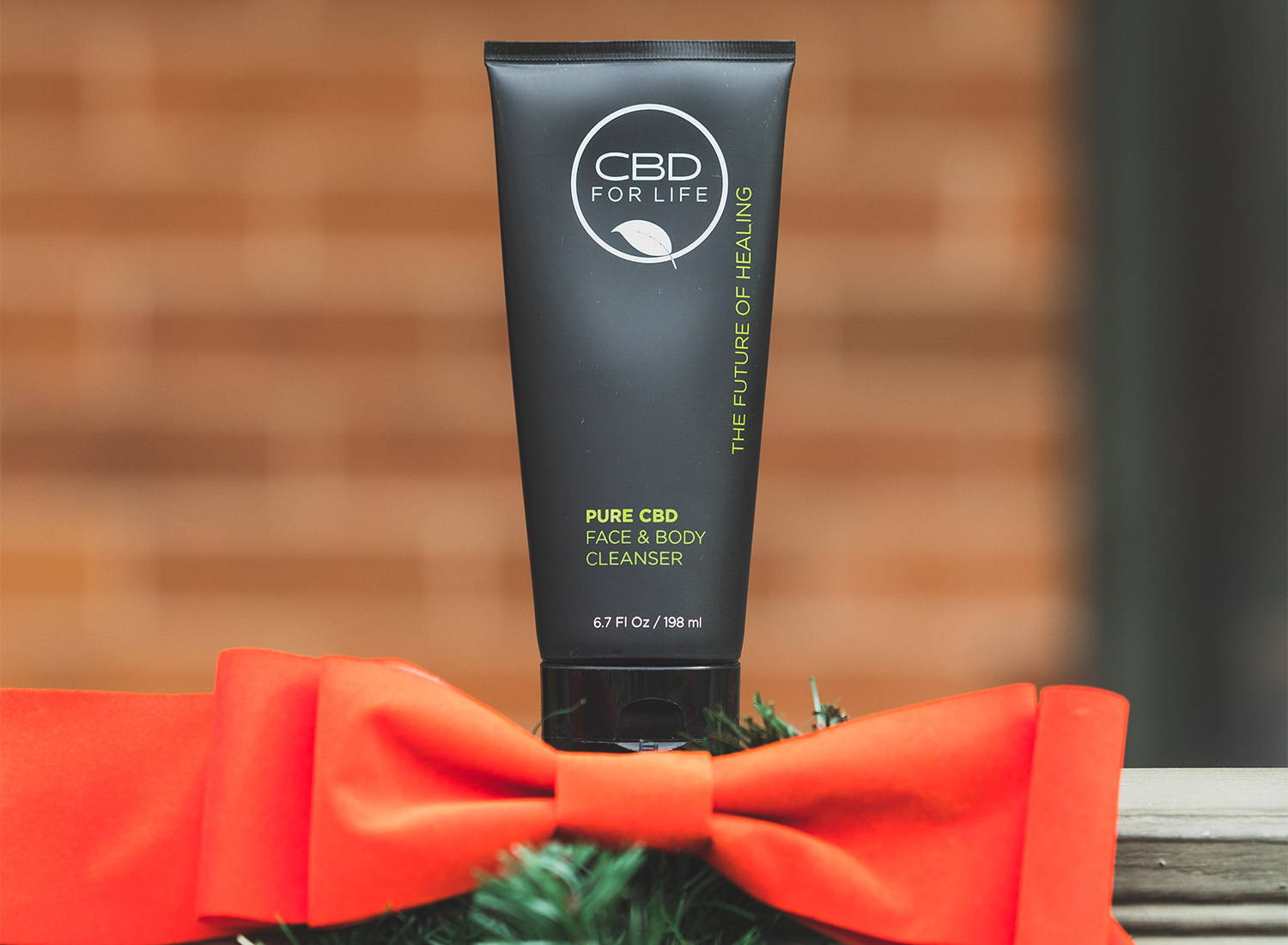 2. LOAD UP ON INTENSE MOISTURE
Head to toe, your body needs moisture—and lots of it. Using a cream containing hyaluronic acid, like our fan favorite CBD Face Cream, is one of the most effective ways to up your skin's moisture content during the excessively dry winter months. Hyaluronic acid is like a moisture magnet—it attracts and binds up to 1000x its weight in water so your skin gets (and stays) comfortably hydrated.  
3. EXFOLIATE A FEW TIMES A WEEK
Aside from supplying the skin with moisture, removing dull, dry skin is equally as important. Exfoliating your skin a few times a week buffs away dryness to reveal softer, healthier skin underneath. If using a granular exfoliator, be sure to scrub gently. The area of dry skin can become irritated if you over scrub. Moisturizing after you exfoliate is critical to keep skin soft and silky.
4. TAKE CARE OF YOUR LIPS
Your lips are the one area of your body that is constantly exposed. They take the brunt of winter's beating. That's why it's essential to keep them coated with a lip treatment that hydrates and protects. Choosing a balm over a gloss is the better option. Gloss adds shine but rarely much moisture, while balms, like our best selling CBD Lip Balm, have a thicker consistency for better protection and typically contain emollient ingredients that help to hydrate as they heal.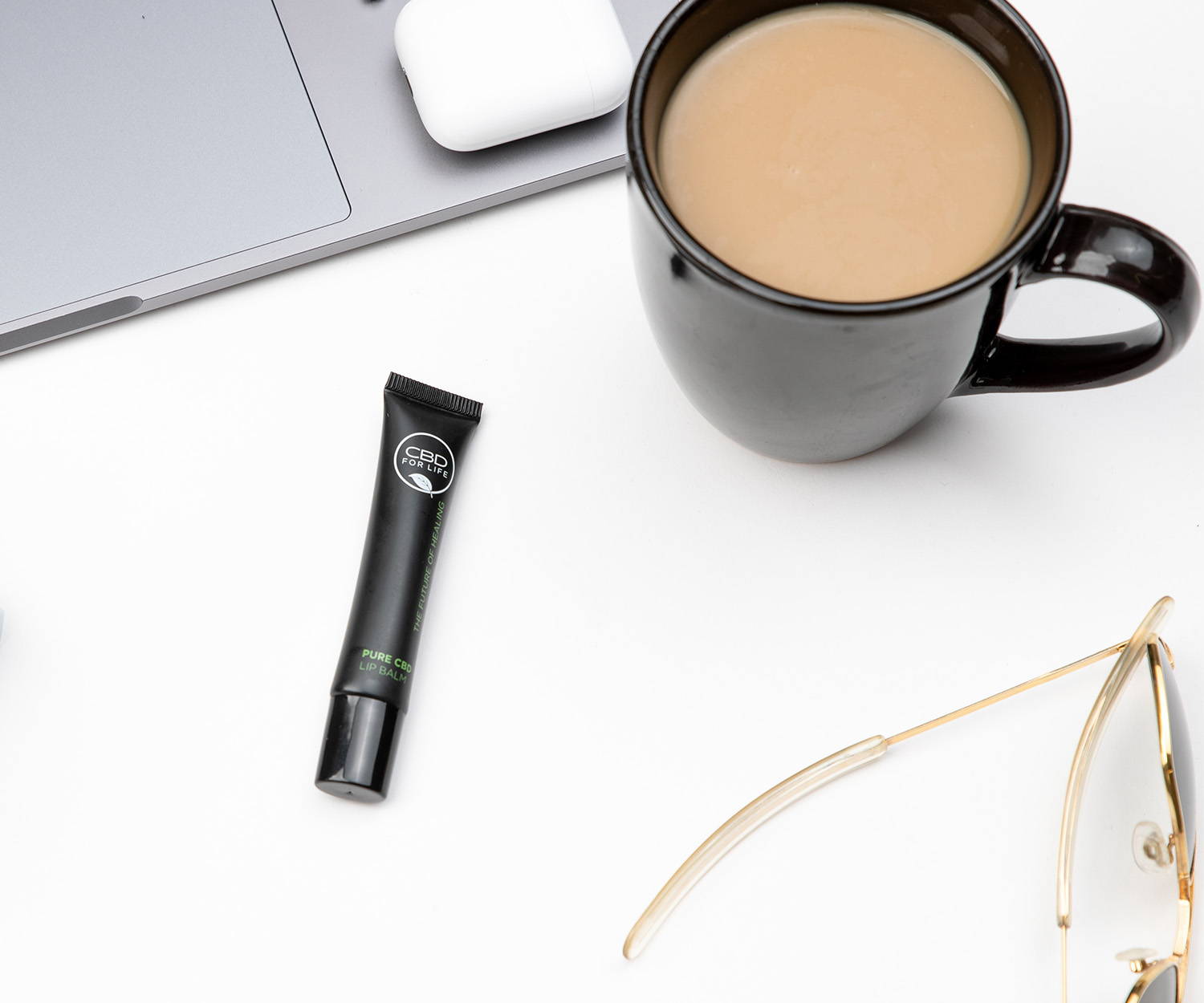 5. MAKE IT A 5 MINUTE SHOWER
We're not trying to tell you how long you should shower, but unless you're using cold water, we suggest you keep it under five. Hot water aggravates dry skin and can lead to unnecessary redness and discomfort. Try lukewarm showers or limit hot showers to five minutes, tops.
6. NEVER SKIP THE CONDITIONER
Taking a 5 minute shower may tempt you to skip the conditioner (to save yourself time). But the single most important part of the hair cleansing process is the conditioner. In the winter, your hair needs moisture as much as your skin. A moisturizing conditioner, like our super hydrating CBD Conditioner, helps to hydrate and seal the hair's cuticle, resulting in less frizz and fluff. In addition to conditioner, using a leave-in conditioning spray can prevent breakage (a common issue in the winter) and the dreaded static cling.
CBD Oil, CBD Beauty, CBD Skincare, CBD for skin, CBD tincture, CBD isolate, CBD for haircare