When someone mentions plants around here, our minds meander, naturally, to the lush fields of our organic hemp grown on a Colorado farm for our CBD products. But when the conversation turns closer to home, we can't help but gush about our favorite houseplants like they're members of the family—which they are, since they have names and we talk to them. What, you don't? Make no mistake, our favorite plant is hemp. But we'll leave growing that to the experts—our farmers. Here's a shortlist of what we're home growing...
PHILODENDRON
Not only is the philodendron plant a good listener, it'll actually tell you what's on its mind. Is it turning yellow? That's your philo's way of saying it's getting too much sunlight. Looking sparse? Probably just needs more light (indirect is best, btw). Leaves growing smaller than usual? Pump it up with some organic fertilizer. If you're looking for a great house plant that's a great conversation piece—and a great conversationalist—a philo is the way to go.
Care level: Intermediate
FIDDLE LEAF FIG
The fiddle fig is the darling of Instagram and home design bloggers, and it's easy to see why. With its vibrant, oversized leaves and slim trunk, the fiddle fig cuts a striking figure and is super photogenic. Bright, indirect light is just what it needs, and only water when the top inch of soil in its pot is dry. The fiddle fig looks good anywhere in the room, but place it in a corner to create a dramatic focal point.
Care level: Easy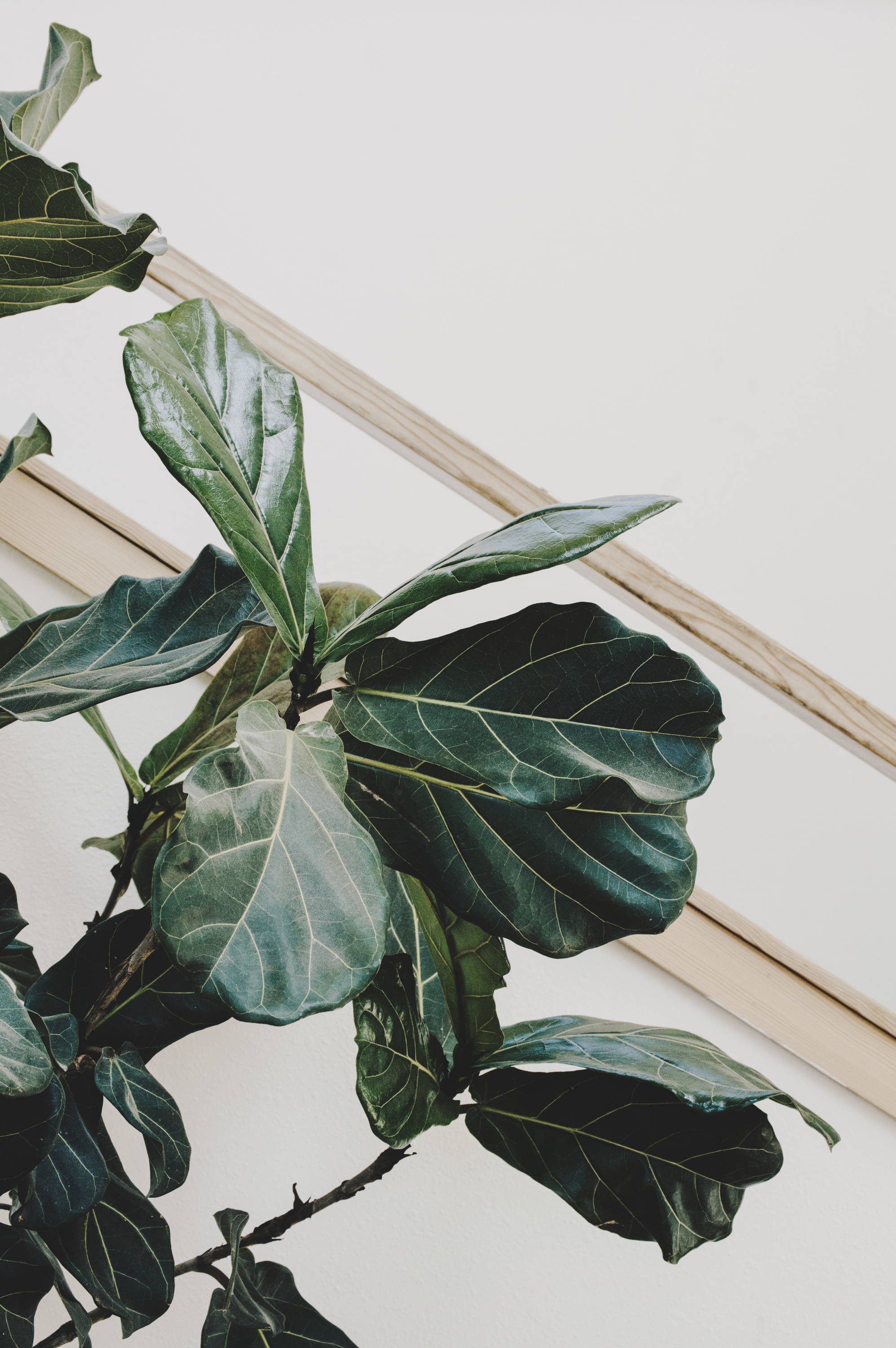 LAVENDER
Lavender is one of our favorite scents, lovingly infused in our CBD rubs and roll ons. It's typically thought of as an outdoor plant, but you can pot lavender for a pop of color in your home. It also makes a wonderful, natural air freshener—far better than anything you'd plug in the wall. Lavender does best in bright light, so placing on a south-facing sill or by a window is your best bet. And if you don't have enough sunshine in your home, lavender will do just fine under a grow light.
Care level: Intermediate
BIRD'S NEST FERN
With its bright green, ripple-edged fronds, the bird's nest fern makes an adorable addition to your home. It thrives in indirect light and loves a little humidity, so it's perfect for a bathroom with a shower, as long as there's a window to let light in. Even better, the bird's nest fern can help filter toxins and chemicals found in harsh cleaners, hairspray and nail polish remover, which you're likely to use in the bathroom.
Care level: Easy
GARDENIA
If you love outdoor gardening, the gardenia is a familiar sight. Not only does it look beautiful as an outdoor plant, it's a real stunner inside the home, with its flowers giving off an intoxicating aroma. And although it looks beautiful and lush from any angle, the gardenia's only downside is that it can be a little high maintenance. The gardenia needs 6-8 hours of direct, bright sunlight and a strict watering regimen in order to keep it healthy, strong and blooming beautifully.
Care level: Expert
ZZ PLANT
Speaking of maintenance, the ZZ plant is so easy to take care of, you can do it in your sleep. It needs less frequent watering (we're talking once a month) and will do just fine hanging out in medium or low indirect light. Fun fact: in many cultures, the ZZ plant symbolizes prosperity and friendship, making it the perfect, low maintenance housewarming gift.
Care level: Easy