Posted by Julie Davis on May-1-2020
You would think being stuck at home for so many weeks would result in a self-care revolution where everyone emerges with beautiful, radiant skin. But let's be honest here, self-care while in quarantine is not as easily achievable as it seems. Between the demands of working from home, assuming the role of homeschool teacher, cleaning, cooking, managing, organizing, dealing and stressing…taking care of yourself, especially your skin, drops to the bottom of the list.
Some of the biggest skin concerns we're hearing about as a result of quarantine are extreme dryness, under eye bags, breakouts (a.k.a. quarantine acne) and cracked-out hands from over washing. Solving these issues is pretty simple when you have the right products with the right ingredients, like skin-perfecting CBD and moisture-boosting hyaluronic acid, to name a few. You also need to commit—a few minutes a day is all it requires. So, if you're ready to solve your quarantine skin concerns, read on. We have the CBD-infused products that will transform your skin so you're beautifully radiant for the re-open.
1. MY SKIN IS SO DRY
We're going to take a wild guess here. You're eating and drinking habits have been anything but healthy the past few weeks, which can absolutely affect your skin. Sugar, stress and alcohol can all lead to a feeling of dehydration. Adding more fruits and veggies to your diet can help, as can increased water intake. But the icing on your complexion cake is a moisture-boosting moisturizer. Our CBD Face Cream contains a host of highly-effective moisturizers, like aloe and rice bran, as well as hyaluronic acid, the gold standard in skin hydration. When applied to the skin, hyaluronic acid attracts and binds 1000x its weight in water. Pair that with the anti-inflammatory properties of CBD and your skin will look and feel soothed, hydrated and radiant.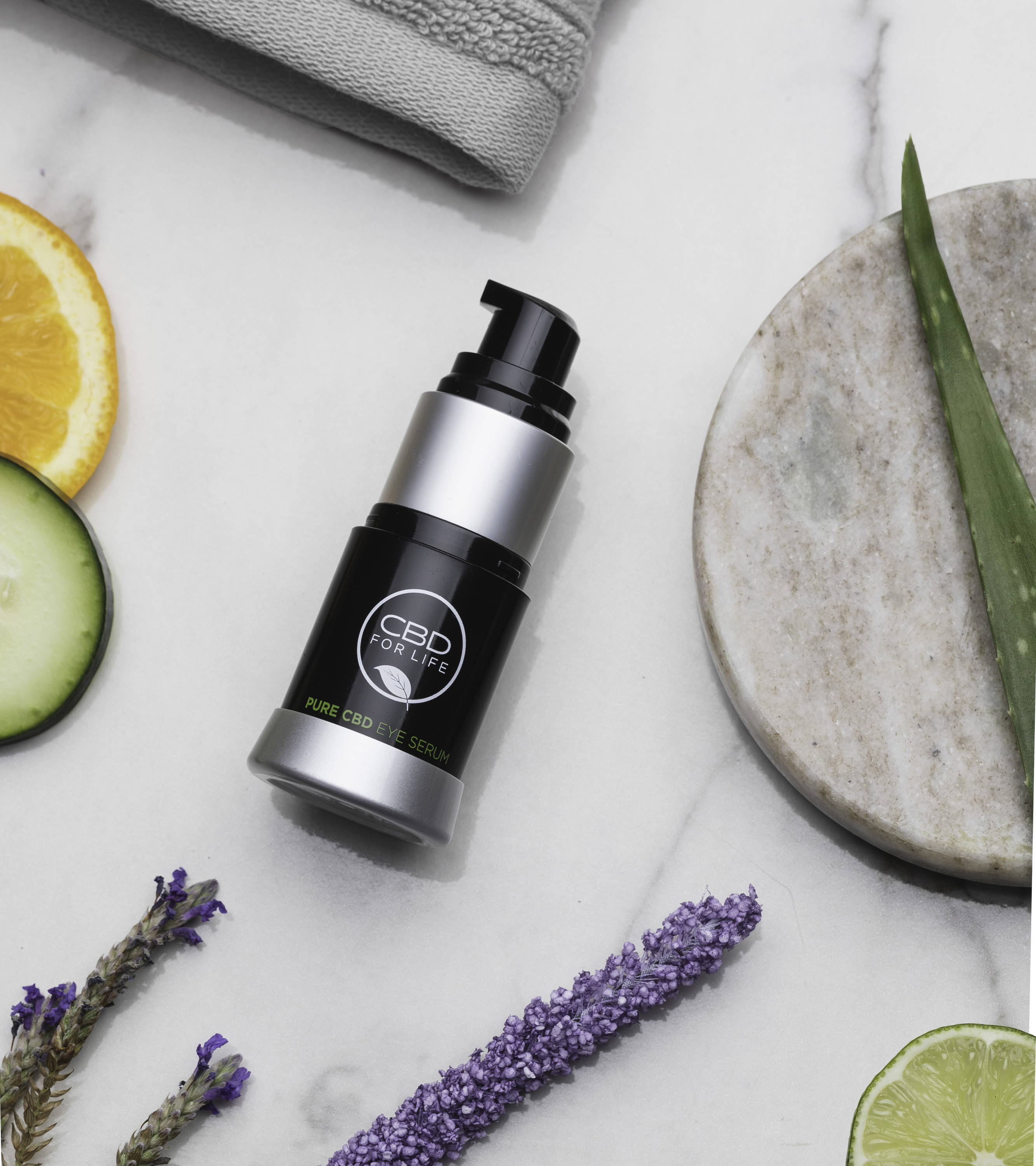 2. MY UNDER EYE BAGS ARE BEYOND 
Under eye bags can be a result of poor sleep, but also, as previously mentioned, a result of your diet. Cleaner eating, better sleep and a little CBD dabbled along the under eye should send your bags packing. Our CBD Eye Serum is loaded with anti-inflammatory CBD, as well as cucumber, licorice and lavender extract, all of which help to smooth and reduce under eye puffiness.
3. I'M BREAKING OUT  
The effects of your diet come into play here, too. As does stress, which a lot of us are carrying right now. Whether you experience one rogue pimple or a minefield on your forehead, here's how to achieve clarity: Give your skin a deep cleanse with our CBD Face And Body Cleanser. The antibacterial benefits of CBD and the gentle exfoliating properties of willow bark effectively clean the pores, removing any buildup that can lead to pimples. Smooth on our CBD Face Cream and then dab CBD Oil directly into pimples. CBD's anti-inflammatory benefits help to reduce redness and irritation associated with pimples.
4. MY HANDS ARE A MESS
Over washing, under moisturizing and using hand sanitizers that are straight up alcohol can (and will) wreak havoc on your hands. The two essentials to keep on hand: Our CBD Hand And Body Lotion and CBD Hand Sanitizing Spray. After every hand wash (if possible), apply our CBD Hand and Body Lotion. Between the hydrating ingredients and the CBD, it minimizes irritation (like redness and cracking) due to excessive hand washing. Our CBD Hand Sanitizing Spray contains 70% ethanol alcohol to eliminate 99.99% of common germs and bacteria, but is balanced by hemp seed extract to keep hands from drying out.