Posted by Julie Davis on Jan-2-2020
We've had a few inquiries lately about what other ingredients we use in our topical products, beyond CBD. While CBD is the base of every product we create, we also include an abundance of earth-sourced actives to help keep you balanced. From aloe leaf juice to avocado oil to willowbark, we're taking you inside our bottles (or tubes and jars, actually) for a good look at the goodness you're applying.
ALOE LEAF JUICE: Officially called Aloe Barbadensis Leaf Juice, it hails from the succulent aloe plant, which is known for its remarkable soothing properties. It's also rich in vitamins and antioxidants. Topically, aloe is frequently used to help quell redness (hello, sunburn), as well as aide in wound healing. And since it's an extremely water-dense plant, it's wonderfully hydrating. You can find it in our CBD Face Cream, CBD Eye Serum and CBD Hand & Body Lotion. 
WILLOW BARK EXTRACT: Willowbark is often found in acne treatments and facial cleansers because of its ability to mildly exfoliate the skin and help to clear and purify pores. Additionally, it can help to control oil—another perk for pimple-prone skin. You can find it in our fan favorite CBD Face & Body Cleanser.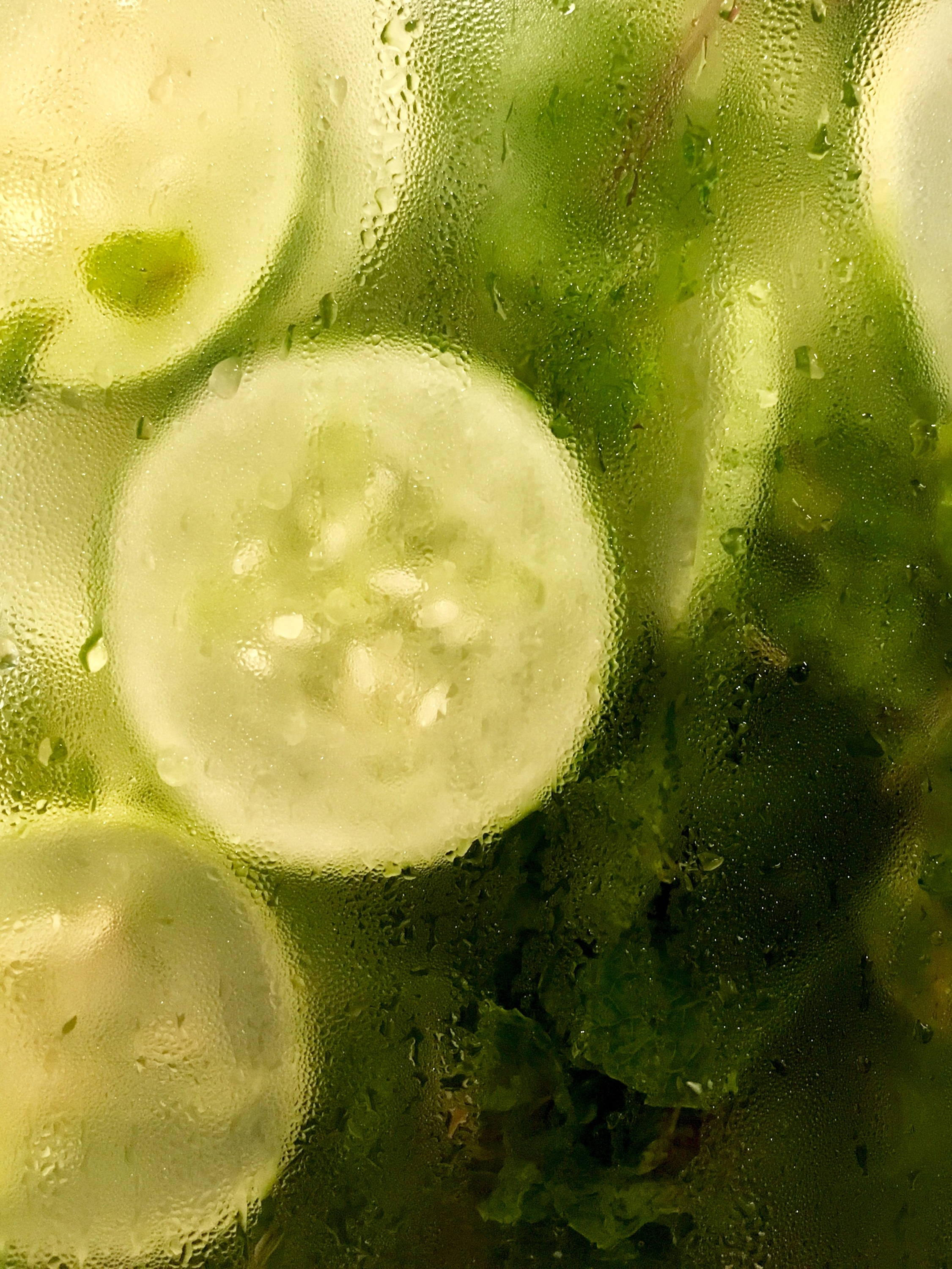 CUCUMBER EXTRACT:  Boasting big amounts of vitamin C and a high water content, cucumber makes an excellent ingredient for the skin. It attracts and retains moisture so your skin is optimally hydrated. It's also an astringent, which means it causes your skin to contract and tighten. You can find it in our CBD Eye Serum and CBD Face Cream.
CANNABIS SATIVA SEED OIL: The official name for hemp seed oil and not to be confused with CBD oil. Cannabis Sativa Seed Oil is derived from hemp seeds, not the whole plant, and contains zero CBD. It's considered a humectant, which means it draws moisture to the skin, and it's non-comedogenic so it won't clog your pores. Hemp seed oil is rich in omega 3 and 6 essential fatty acids, both of which can help soothe the skin and strengthen its protective barrier. You can find it in our CBD Face Cream, CBD Face & Body Cleanser, CBD Hand & Body Lotion, CBD Eye Serum and our CBD Rubs.
AVOCADO OIL: If you love spreading avocado on your toast, try slatering the oil on your skin—it's equally as incredible. This superfood is super beneficial, gently moisturizing and revitalizing the skin for a more youthful-looking complexion. Rich in vitamin E, antioxidants and omega 3 fatty acids, it's extremely emollient, wonderfully nourishing and highly protective. You can find it in our CBD Face Cream.
COCONUT OIL: Extracted from the meat of coconuts, coconut oil contains high levels of fatty acids, which act as an emollient and skin soother. It's particularly beneficial for dry, chapped lips—it not only helps to soothe, but it also locks in moisture and leaves behind a little hint of shine. You can find it in our CBD Lip Balm, CBD Hand & Body Lotion, CBD Lavender Rub And CBD Lavender Roll-On.
CBD oil, cbd recovery, cbd tincture, cbd in food recipes, cbd used with food, best cbd oil, cbd oil for sale, cbd isolate used in bath bomb, cbd oil in a foot cream. hemp seed oil not to be confused with cbd oil. cbd tincture for sale, cbd oil for food, cbd from cbd for life.