Posted by Elaine Allsopp on May-13-2021
Sometimes a long Ingredient list can be a good thing. Along with our phytonutrient-rich CBD, our skincare products are packed with many powerful essential oils and potent plant extracts. Consistency is key with using CBD. Used daily—our Face & Cleanser, Face Cream and Eye Serum can make a big difference in the appearance of your skin.
Here are just a few highlights of some of our main ingredients.
We pride ourselves on the purity and potency of our CBD.
We partner with a small, boutique farm in Colorado that is USDA certified organic and practices sustainable farming. The CBD we currently use in our products is called isolate. Creating quality CBD isolate begins with quality distillate. Once the distillate is ready for isolate production, the oil is then put under high amounts of pressure. This pressure helps to separate the CBD from the rest of the distillate. Once this process is complete, a beautiful, crystallized powder (isolate) forms.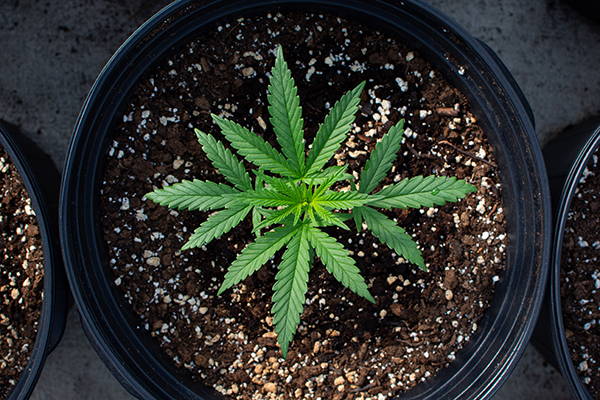 ---
Hyaluronic Acid helps reduce the visibility of fine lines and wrinkles, while retaining moisture to the skin. This creates a plumping effect. When the skin is protected and hydrated, new skin cells are produced. Leading to smoother, plumper looking skin.
Hemp Seed Oil is perfect for most skin types as it can moisturize without clogging your pores. It is known to help balance out oily skin, hydrating it and regulating the skin's oil production.
Licorice leaf extract can help to brighten your skin tone and help reduce redness.
Chamomilla flower extract is rich in flavonoids and antioxidants effective in protecting the skin against free radicals that cause aging.
Willow Bark extract has been used for centuries to soothe irritated skin. Containing Salicin—from which salicylic acid is derived—this versatile ingredient is both anti-inflammatory and antibacterial, clearing pores and alleviating acne and irritation.
Aloe vera juice is hydrating and may help reduce the frequency and appearance of acne. It may also help reduce skin conditions like psoriasis and dermatitis. Aloe vera is a rich source of antioxidants and vitamins that may help protect your skin.
Avocado oil contains a high percentage of Vitamin E, as well as potassium, lecithin, and many other nutrients which can nourish and moisturize your skin. The oleic acid also promotes collagen production, which helps grow new skin.
Coffea Robusta extract is known to be an effective anti-inflammatory in skincare products. It also has excellent skin-softening and moisture retention properties.