Posted by Elaine Allsopp on Jul-20-2021
To get the maximum benefit of CBD, we suggest you use it every day. CBD interacts with your endocannabinoid system (ECS), which is your body's vast network of cell receptors. Your ECS helps regulate everything from appetite and mood, to memory and sleep. Using CBD daily keeps those receptors stimulated, which brings the body into balance, or homeostasis. And when your body is in balance, you happily reap the benefits.
Making a habit out of CBD can be effortless. Why? Because you can make it a part of your daily routine.
USING CBD ORALLY
For help with stress and anxiety, Use our CBD Oil. So simple to use—just drop it under the tongue, hold for 60 seconds and swallow (we suggest you start slow and work your way up to a full dropper). You can even add it to your morning coffee or favorite smoothie. Our convenient on-the-go Oral Spray helps you power through your day—calmly and comfortably. A few sprays under your tongue as needed, quickly delivers fast and effective results you can feel.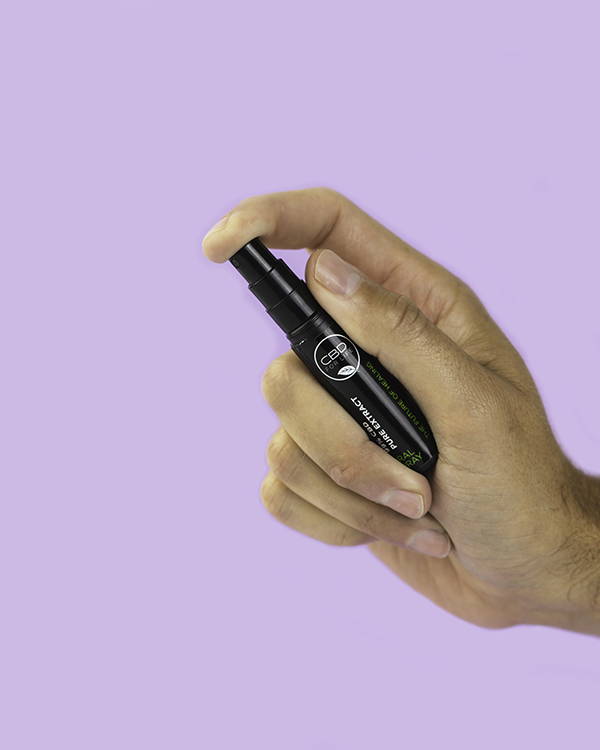 ---
USING CBD TOPICALLY
If you want to start with a topical CBD product, we suggest using our CBD Topical Spray and Rubs & Roll-Ons. Each are incredibly powerful when it comes to pinpointed relief to the exact location you apply. To start your day off on the right foot, why not apply our Foot Cream directly to your feet and ankles. Slather on our CBD-infused hydrating Hand & Body Lotion immediately after your morning shower. Your arms, legs, and feet will thank you.
Get a face-to-foot cleanse with our multi-tasking, cream-to-foam Cleanser. A combination of phytonutrient-rich CBD, essential fatty acids and potent plant extracts deliver a deep, comfortable and skin-calming clean. Pores are cleared, dirt and oil are dissolved, and makeup is erased. If you have acne-prone skin or experience mild breakouts, consistent use results in noticeably clearer skin. Follow up with our Face Cream and Eye Serum to round out your daily beauty regimen. Your smooth, radiant complexion will be all the proof you need.
Leave our Lavender Roll-On on your nightstand. Apply it to your temples and the back of your neck for a blissful, dreamy night.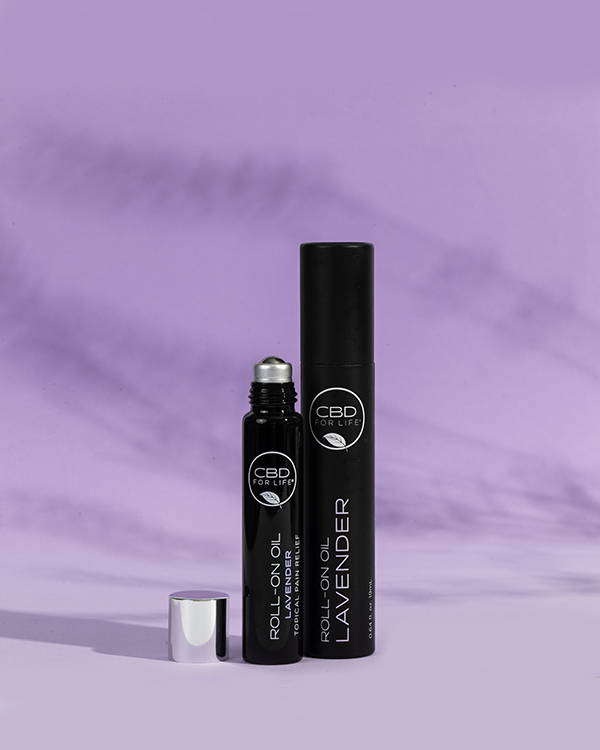 ---
WHAT RESULTS CAN I EXPECT?
If you dose CBD orally (sublingually under your tongue), it can take up to two weeks to notice the effects. When dosing orally, consistency is important. You might begin to notice little changes, like an enhanced mood or a more positive outlook within a week or two of starting your new routine.
When using CBD topically, you may feel the effects and benefits quicker. CBD's anti-inflammatory and pain-relieving properties are absorbed in the skin as it does not enter the bloodstream but rather connects with nearby cannabinoid receptors through the skin pores.
*If you're pregnant, nursing, suffering from a serious medical condition or currently taking pharmaceuticals, consult with your doctor before taking CBD or any supplement.