Posted by CBD For LIfe on Aug-1-2022
As the temperature rises so does the risk of your makeup melting off, which is why, during the summer months, so many of us prefer to go makeup free. But going makeup free isn't always an option for those of us who experience skin conditions, like redness or acne.
Sure, there's always the option of a tinted moisturizer or sunscreen to provide sheer, lightweight coverage (our favorite is Supergoop Glow Screen). And then there's the option of getting your skin in makeup optional shape—no coverage at all. But how in the world do you do that? It takes some work (commitment is key), but it's absolutely doable and the payoff is a complexion that's free to be free (read: no makeup or makeup meltdowns).
Here, three tips on how to get your skin in makeup optional condition as we head into summer.
1. Commit to cleansing your skin daily.  
It seems like a no-brainer, but the reality is 4 out 5 people don't cleanse their skin nightly. Washing your face before bed is one of the single most important steps to achieving makeup optional skin. Cleansing nightly removes the dirt, oil, makeup and debris that builds up on your skin during the day and creates issues like redness, dullness and clogged pores.  
Cleansing can feel like a chore, but those quick three minutes make a world of difference when it comes to the look of your skin. When choosing a cleanser, look for one with CBD, like our CBD Face And Body Cleanser. Believe it or not, CBD can help you achieve makeup optional skin more quickly. CBD is a remarkable anti-inflammatory with antibacterial properties, which makes it ideal for sensitive skin and skin prone to breakouts. CBD helps to calm and soothe the complexion as it clears the way for clearer skin.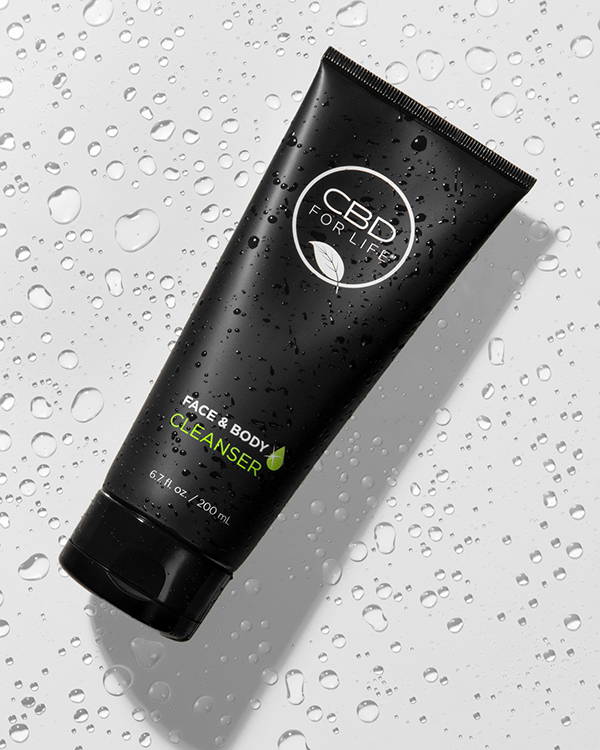 ---
2. Exfoliate at least 3 times a week. 
Exfoliating is critical to achieving makeup optional skin for multiple reasons: it removes the dead skin cells that dull the complexion; it helps to unplug pores so they appear smaller; it smoothes the skin's tone and texture; and it paves the way for better absorption of your treatment products.
There are two types of exfoliators: chemical and physical. Chemical exfoliants contain gentle acids that work to remove the top layer of the skin. Physical exfoliators contain granular particles to help buff away the top layer. Both are equally as effective and it usually comes down to a matter of preference.
3. Hydrate, hydrate, hydrate.
Hydrated skin is radiant skin and when your skin is radiant, it's makeup optional. To ensure skin is thoroughly and effectively hydrated, look for moisturizers that use hyaluronic acid, which attracts and binds 1000 times its weight in moisture. Think of hyaluronic acid as a sponge—it absorbs and holds onto water so your skin is hydrated and plump. Additionally, look for CBD as an active ingredient. As previously mentioned, CBD's anti-inflammatory benefits help to soothe and calm redness. It also helps to control oil production, which in turn helps to control breakouts. Our CBD Face Cream contains both CBD and hyaluronic acid (among other complexion-perfecting ingredients), making it the perfect moisturizer to help you achieve glowing, radiant, makeup optional skin.