Posted by Maria Del Rosso on Sep-12-2019
Updated by Victor Madril on May-18-2020
Wavy and frizzy, with a touch of kindergarten art teacher texture—that's how I would describe my hair.
I've been in a decades-long battle with my mane since puberty, when it went from slightly wavy and thin to a thick, coiled, frizz-filled mess.
Since my hair is on the curly side, dryness tends to be my biggest issue. So for years, I've been on a quest to find a shampoo and conditioner that allows me to douse it with moisture without weighing it down. As it turns out, that's a lot harder than you'd expect it to be. A lot of shampoos and conditioners that are hydrating are also on the heavier side.
That brings me to CBD For Life's CBD Shampoo And CBD Conditioner. I had the chance to try it recently and my quest for the perfect hair care may have just come to an end.
Both the shampoo and conditioner are spiked with CBD, which is incredibly rich in phytonutrients. And phytonutrients are rich in antioxidants, which help to protect and hydrate your strands. But that's not all that these products have going for them—both the shampoo and conditioner have a mix of essential oils and active botanicals to give your hair moisture, body and shine. In other words, it's a cocktail of goodness that's meant to infuse strands with hydration, regardless of whether your hair is thin or thick.
CBD Shampoo
When I received the bottles in the mail, I was more than a little excited at the prospect of hydrated, frizz-free strands. The first thing I noticed, and this seems like a crazy thing, is the bottle. Both the shampoo and conditioner have pop tops that you can open with the press of a finger. That makes it easy to open and close when your hands are slippery from soap and shampoo—a small, but mighty, detail that I definitely didn't overlook.
There's a refreshing, slightly minty scent to them ,too, which is very appealing. And I love how easily the shampoo gave way to gentle suds. A little goes a long way here. You don't need a ton for your strands to feel squeaky clean. It also rinses out easily so your hair feels light.
CBD Conditioner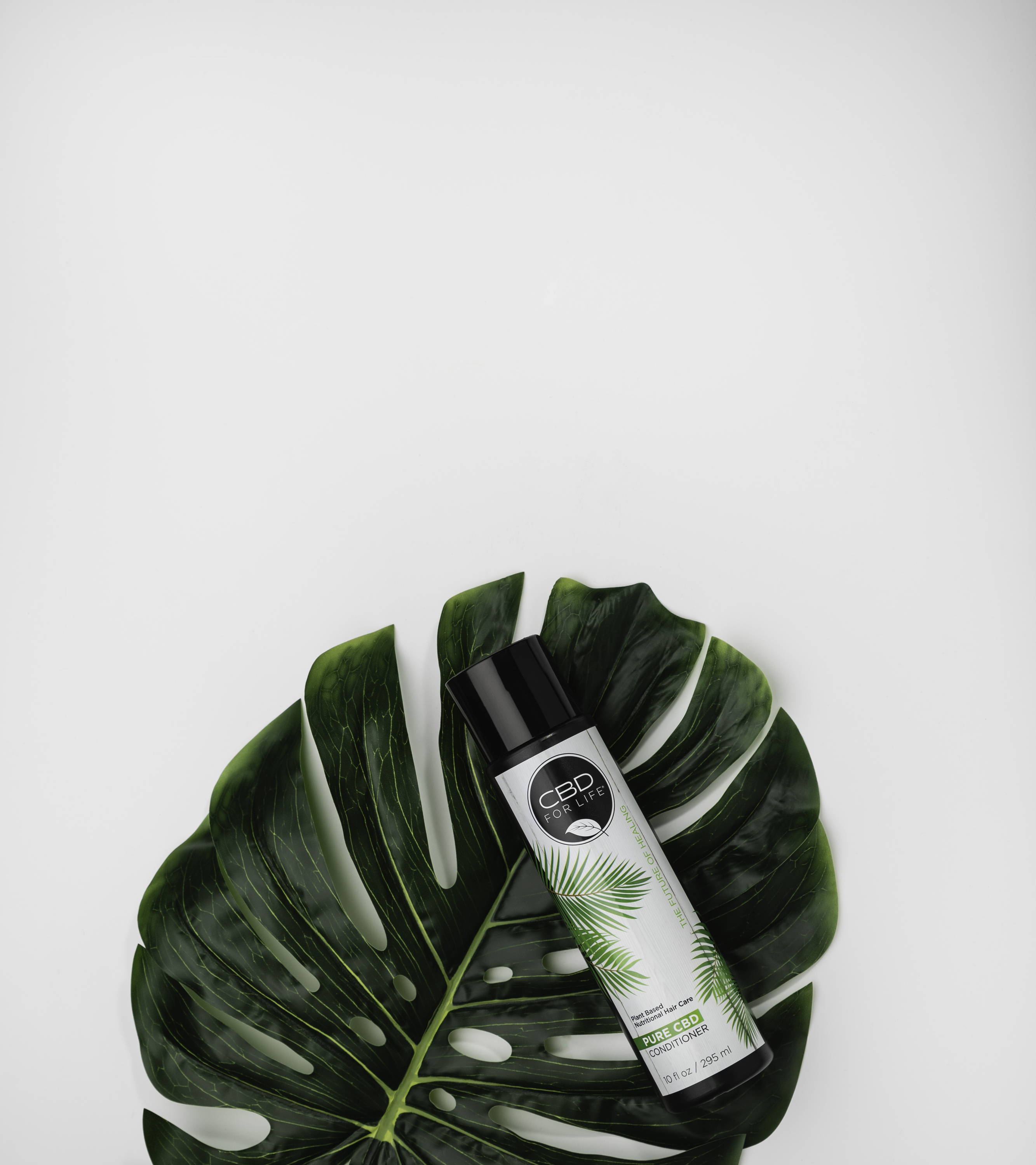 The conditioner, on the other hand is thick with a capital "T." I was shocked by how thick it was yet how easily it coated my strands. I worked about a quarter-sized dollop into the ends of my hair and then combed it up to mid-shaft. I let it marinate while I continued with the rest of my routine—about five minutes. I towel-dried my hair and used my typical hair oil. Then I let it air dry.
I was pleasantly surprised by how much my texture improved after just one wash with CBD For Life's Shampoo and Conditioner. My hair felt so much more hydrated and my curls felt so much lighter and bouncier. They actually seemed curlier, too, because they weren't being weighed down. Even better, my hair felt like it stayed cleaner for longer, meaning I was able to go three days before washing it again—a godsend for someone with thirsty strands like me. But even when I did wash my hair again, it continued to feel light and hydrated.
Needless to say, I will be incorporating this shampoo and conditioner into my regular hair routine. The combination wound up being hydrating and lightweight—the holy grail of hair care for dry hair types. Did I mention my boyfriend is using it, too?
---
Article By Maria Del Russo