Posted by Elaine Allsopp on Dec-7-2021
Who doesn't love to treat themselves to a steamy mug of hot chocolate?
Now you can enjoy the pleasure of this indulgent drink infused with our 1200mg Vanilla Tincture.
This thick, rich, and creamy hot chocolate is finished with whipped cream, marshmallows,
and drizzled with chocolate syrup to get the most out of our favorite homemade recipe.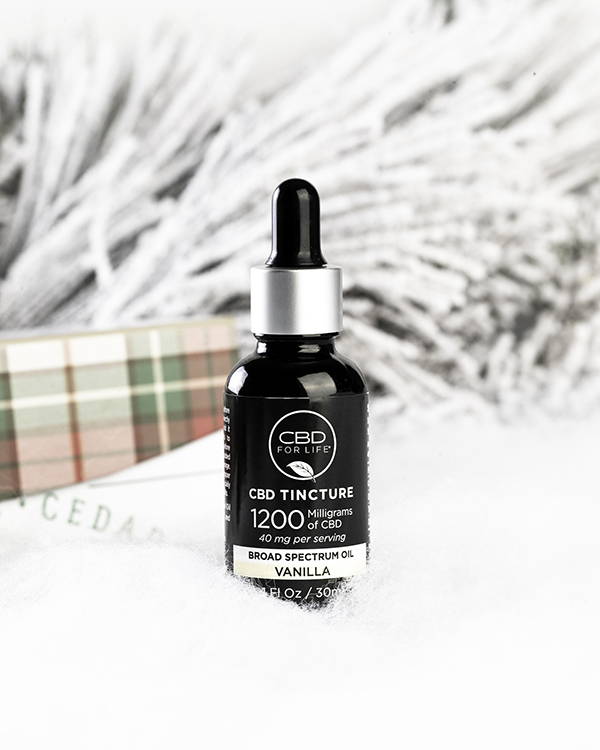 INGREDIENTS:
• 1 tablespoon of cocoa powder
• 1 oz of dark chocolate
• 1 cup of milk (can substitute with non-dairy)
• 2 tablespoons sugar (optional)
• CBD for Life 1200mg Vanilla Tincture
(1 full dropper is 1ml which equals a 40mg dose)
• 1 pinch Himalayan sea salt
INSTRUCTIONS:
1. Mix the cocoa powder, dark chocolate, and 1/2 cup of milk in a small saucepan.
Turn stovetop to low heat.
2. Stir continuously until the dark chocolate is completely melted, then add the
remainder of the milk and add the sea salt.
3. Stir in the sugar and add 1 measured dropper full of our Vanilla CBD tincture.
4. Pour the hot chocolate into a mug.
5. Top with whipped cream and add some marshmallows, If you're really feeling decadent,
and in a drizzle of chocolate syrup and a sprinkle cocoa powder for fun.
ENJOY!