Posted by Gregory Dwyer on Mar-1-2022
Over the last couple of years, CBD oil has become a staple in the health and wellness industry. People have turned to CBD products to help maintain the bodies balance from head to toe, inside and out. However, with all of life's distractions, it can be difficult to maintain a consistent dosing schedule. While scientific research on CBD is still in the works, and there is no specific guidance, we recommend dosing CBD oil 2 times per day. So how can we practically do that? We have found a simple fix that works for us — keep it by your toothbrush. 
Every morning when we wake up from a Good Night's Rest, the first thing most of us do, is go from the bedroom to the bathroom. Here we begin the process of waking up, a few stretches, maybe a yawn, and we begin our day by brushing up those pearly whites. Once complete, reach for your CBD tincture, placed right next to your toothbrush. Brushing your teeth, beyond being a vital part of dental hygiene, opens the capillaries in the mouth, allowing a greater absorption of CBD into the blood stream. The area under your tongue has thousands of capillaries, tiny blood vessels connecting arteries to veins. The sublingual method of delivery—holding it under your tongue for 30 to 60 seconds—allows the CBD to directly absorb more quickly and more effectively. Added bonus — CBD oil can improve dental hygiene by assisting with gum inflammation.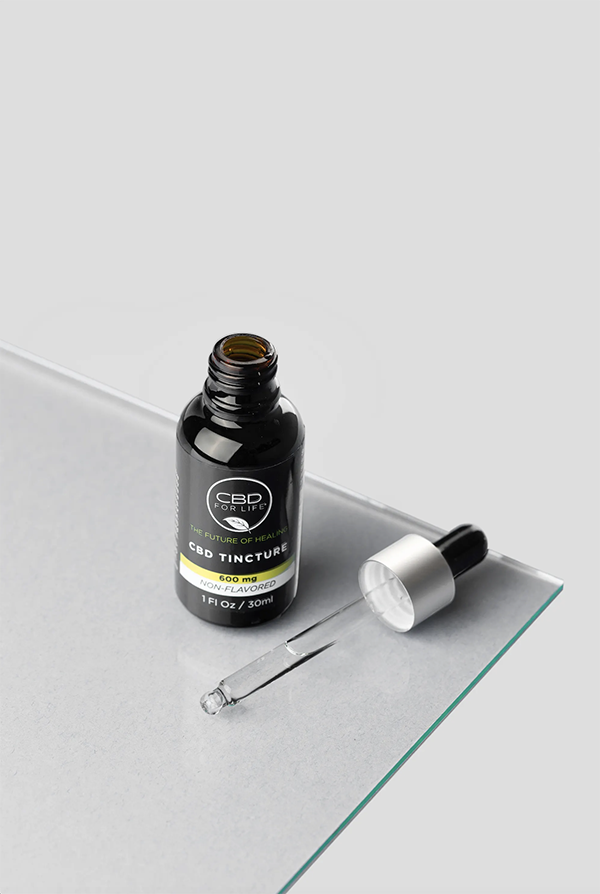 ---
When using a sublingual tincture, the dose is measured by 1ml or 20 individual drops (a dropper full). With our 600mg Tincture, this is a 20mg dose. Simply squeeze and release the dropper top to fill the glass vial, try your best not to spill, and hover the dropper vial over the mouth and under the tongue. If you are using our Peppermint Tincture, you'll experience a nice soft peppermint essence after every use. If you are unsure about how much CBD to take, you can learn more Here.
When the day is done and it's time to unwind, let CBD guide you to a more restful night. We suggest ramping up the relax factor with our CBD Bath Bombs, available in multiple scents. Now that you have taken in a nice soak—once again brush those pearly whites and upon finish take in your second dose of CBD—conveniently placed right next to your toothbrush. 
A tincture by the coffee pot works well when we drink our morning brew, but that's not everyday, a tincture by the bedside works if we remember to use it after a long day. However a tincture by your toothbrush seems to be the most visible and functional way that we have found to keep up the consistency of the routine. And it pays off. After about 4-7 days of consistent use, it starts to build up in the bodies receptors and provides homeostasis.