Posted by Gregory Dwyer on Aug-2-2021
Sometimes when competing in action sports we take a fall, a tumble, or hit our hand the wrong way. Ultimately rendering our leg or limb immobile and painful for what seems like longer than a few weeks. 
Personally, I'm a lifetime skateboarder and skateboard coach, who has suffered my fair share of injuries throughout the years. I started using CBD in my daily and recovery routines, noticing a significant improvement in recovery time. Nagging injuries that used to take a few weeks to heal, were now improving within a week, and easing the discomfort on a daily basis. Stretching, regular exercise, and a healthy diet are all crucial components in life and when on the path to recovery as well.
In recent years, with the discovery of the cannabinoid receptors in the human body, we have starting looking at how CBD can be used in our health and wellness in a whole new way. Anecdotal evidence and cultural claims have suggested that CBD can provide relief from nausea, headaches, stomach discomfort, stress and anxiety… and now the science is catching up to the claims.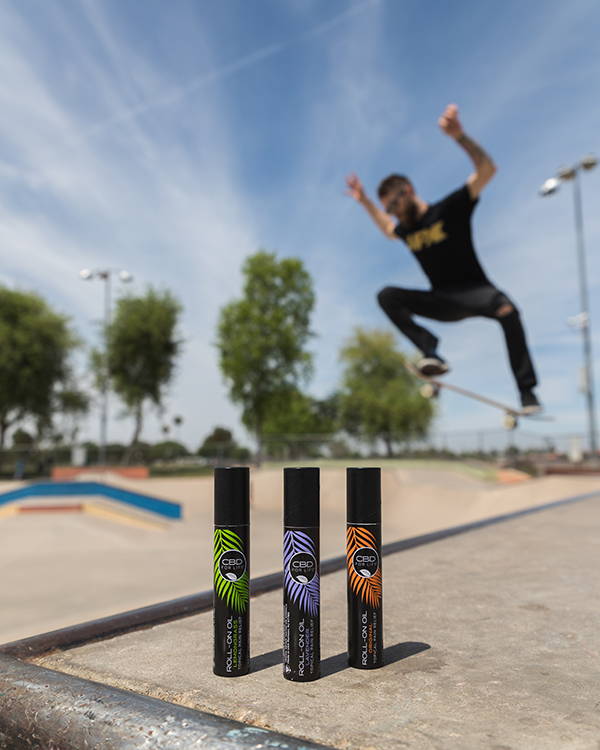 ---
The CB1 receptors are mostly populated on the presynaptic serotonin receptors in the Central Nervous System (CNS) of the brain, but also found inside the body. They are in charge of sleep, mood, pain, and even diet. This has given CBD and cannabis the potential of being a new class of anti-inflammatory agents against a number of inflammatory and autoimmune diseases that are primarily triggered by activated T cells or other cellular components.**
The CB2 receptors, unlike the CB1 receptors, are evenly distributed throughout the body and are typically found in immune cells and neurons. During signs of inflammation, there is an increased number of CB2 receptors in that area, showing a role in the body's homeostasis and maintaining balance in times of impact and injury.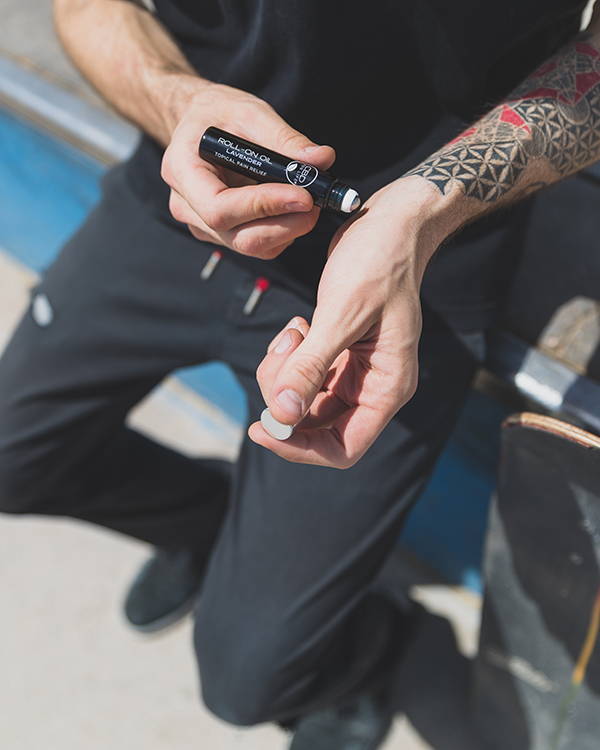 ---
Skin cells also have lots of CB2 receptors, and those with a malfunctioning cannabinoid system could have issues like eczema and psoriases. CB2 receptors help replenish the old skin cells, repair the damaged skin cells, and throw out the dead skin cells.* Making cannabinoids a vital part in recovery from abrasions and wounds.
Accidents happen, and CBD is here to help. Try a 600mg Tincture under the tongue twice daily for optimal results. Consider a topical application with a CBD Rub Or Roll On to tackle the discomfort from both ends and increase your recovery rate.   
Happy Healing! 
Sources:
Https://Cbdinstead.Com/Pages/About-Cb1-And-Cb2-Receptors *