Posted by Elaine Allsopp on Jun-14-2021
Our CBD-infused lip oil, aptly named The Highest Shine. Clear in color, high on shine and superior at treating dry, chapped and irritated lips, here's why we think you're going to love it. 
Along with anti-inflammatory benefits of CBD, this formula is 25% coconut oil, combined with olive, eucalyptus and peppermint oils that pack on the shine minus any stickiness. Shea butter provides soothing hydration.
You can apply our lip oil to bare lips or over lip color (it's clear) and use it throughout the day, as needed. But be warned, this lip oil feels so good going on (like a glaze of nourishing hydration), you may be tempted to obsessively apply.
CBD
Naturally, we loaded our new lip oil with CBD. The anti-inflammatory benefits of CBD are superior at treating dry, irritated lips. Applying CBD directly to the lips, by way of our lip oil, can help the overall condition of your lip's appearance and health.
COCONUT OIL
We packed our lip oil with coconut oil for multiple reasons. Coconut oil is high in fatty acids, vitamins, and minerals, making it a top-notch ingredient to help soothe and soften the skin. Like CBD, coconut oil also has anti-inflammatory and anti-bacterial benefits to further treat and protect your lips. But most importantly, coconut oil creates a thin barrier along the lips, which helps to keep moisture in and irritants out.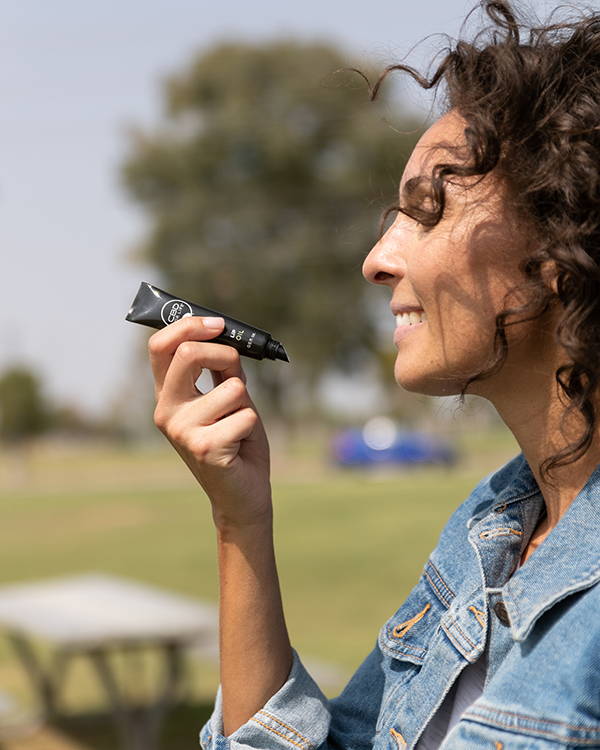 ---
OLIVE OIL
Olive Oil has a rich history dating back 6000 years. It is loaded with essential nutrients and Vitamin E, that can nourish and provide superior hydration, and relief from dry chapped lips.
PEPPERMINT OIL
Peppermint Oil helps to stimulate the circulation under the lips and is known to be a natural plumper, thus making your lips appear fuller! Peppermint essential oil has excellent anti-inflammatory abilities as well as analgesic properties that are perfect for treating dry chapped lips.
EUCALYPTUS OIL
Eucalyptus oil has antimicrobial and antiseptic properties that help treat chapped, irritated lips. Since this is a minty oil, there is a nice cooling effect when applied to your lips.
SHEA BUTTER
Shea butter is one of the most widely used (and praised) hydrators because it's so effective. Rich in fatty acids and loaded with antioxidants, shea butter blankets lips with moisture, which is essential during the summer months. Shea butter, like CBD and coconut oil, possesses anti-inflammatory properties, further helping to heal and treat dry, chapped and irritated lips.