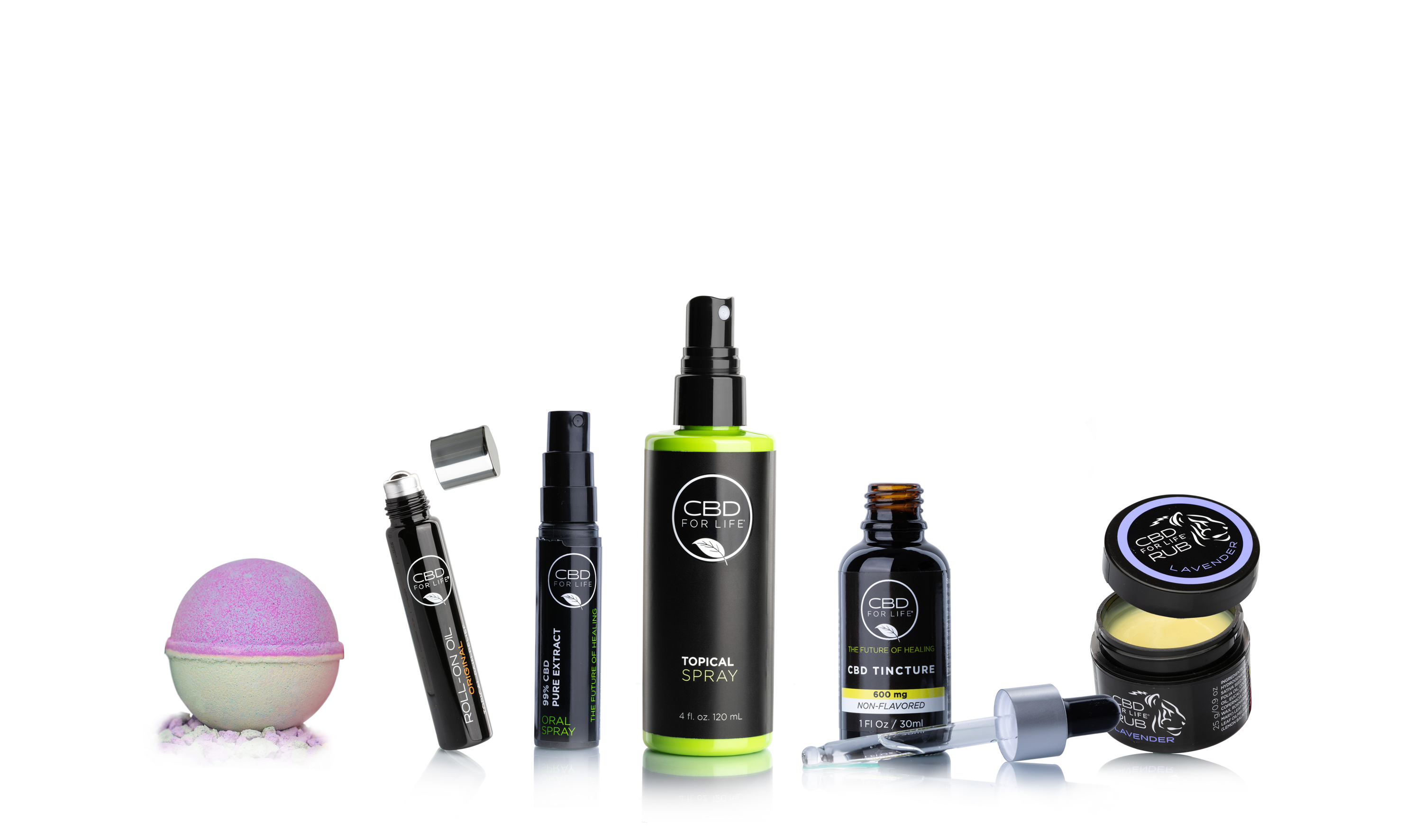 How many MG of CBD is in your products?
Our Lotions and Sprays contain 100mg.
Rubs and Roll-Ons contain 120mg.
Our Tinctures contain either 300mg and 600mg.
Is there THC in your products?
We use a supercritical CO2 extraction method that carefully and methodically separates the CBD from the other cannabinoids present in the hemp plant, which includes THC.
We additionally do independent, third-party laboratory testing to ensure there is no THC detected in any of our products.
Do I need a special license to get CBD?
Our CBD does not require a special license or medical card.
It can be shipped straight to your door.
Where does your CBD come from?

Our CBD stems from hemp grown in Colorado at a farm using organic and sustainable farming practices.
To ensure the highest quality, plants are regularly tested for purity and potency through third-party laboratory testing.
Do your products contain any allergens?
Our products are free of common allergens and do not contain nuts.
Please be sure to read the label for all essential oil ingredients if you are sensitive to aromatic or floral extracts.
What is the CBD shelf life?
Our products have a 2-year shelf life.
No, CBD is non-psychoactive, which means that it will not cause any psychological impairment or euphoric feeling.
Yes, our hemp is rigorously tested from growth to formulation.
We use an independent, third-party lab who is cGMP & GLP certified and ISO 17025 accredited.
Will CBD show up in a drug test?
Drug tests vary, including what substances are screened and the threshold level of the substances tested.
Although we only use CBD isolate, which carefully removes 99.9% of all other cannabinoids, including THC, and we are third-party tested to ensure the quality of our CBD,
there is no certainty as to whether the use of any CBD product will or will not result in a positive drug test.
STILL HAVE ANY QUESTIONS?
 +1 (480) 712-0337
 info@cbdforlife.us