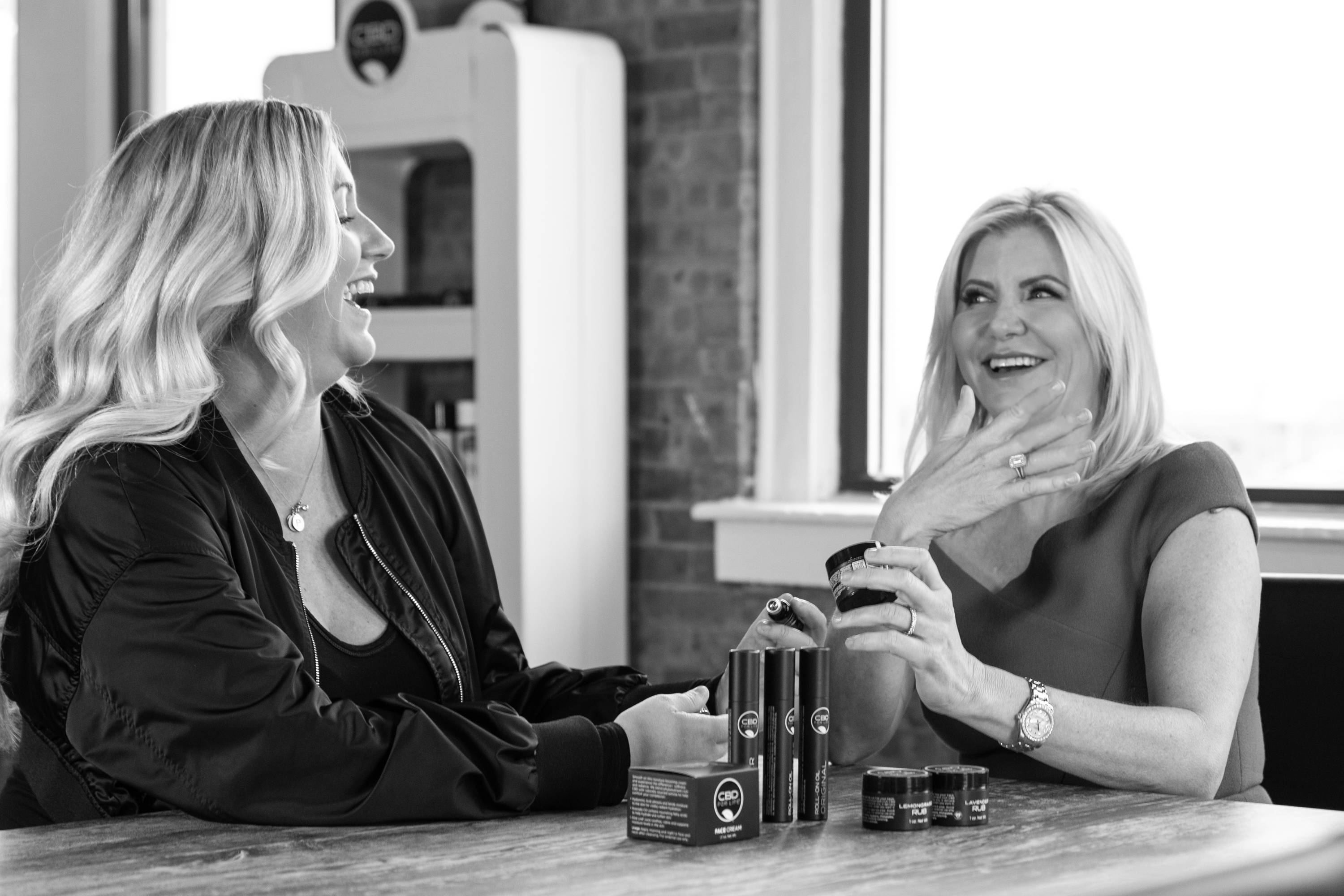 ---
A little bit of back pain and a lot of intuition—that's how our story begins. Our co-founder, Beth, suffered from chronic back pain as a result of scoliosis. Having experience in the cannabis space, she was convinced CBD was her best and only non-intoxicating alternative to relieve her discomfort. Working with a chemist, and using organically farmed hemp sourced from a farm in Colorado, Beth and her sister, Julie, created a CBD-infused rub. As Beth anticipated, applying the rub daily resulted in immediate relief, with the bonus of surprisingly clear skin where she applied it. Not surprisingly, the Original Rub became the first CBD For Life product.
CBD For Life is one of the original CBD-infused wellness and self-care brands that helped start the CBD movement. We launched the brand five years ago, knowing the extraordinary benefits and massive potential of this powerful cannabinoid. Our mission then and now remains the same: to create the highest quality and most effective CBD-infused wellness and self-care products to help you look, feel and be your best self.
Our products combine CBD isolate with nourishing essential oils and plant-based actives to help soothe and comfort, as well as restore, revitalize and balance the skin and body. To date, our products have over 1800 5-star reviews and hundreds of personal testimonials praising their quality and effectiveness. It's incredibly rewarding to hear how our products have helped countless people not only feel better, but also get back to being active.
What started as a mission to alleviate Beth's back pain resulted in a product line that people rely on every single day to help improve their quality of life. We hope you join us and experience for yourself how CBD For Life can help you live your best life.