As that cool morning air sneaks in, so do those menacing thoughts of getting back to reality after those care-free days of Summer. We're navigating "back-to-school" for our kids, which seems to shift every day from full-time to online to some hybrid combination of the two. We're working from home, or facing that daily commute, there certainly are plenty of challenges to face.
Nevertheless, let's get excited for brisk morning walks, sweater weather and the changing leaf colors of Fall. Why not let CBD help you stay balanced and stress-free.
Here are our FAVES FOR FALL
CBD RUBS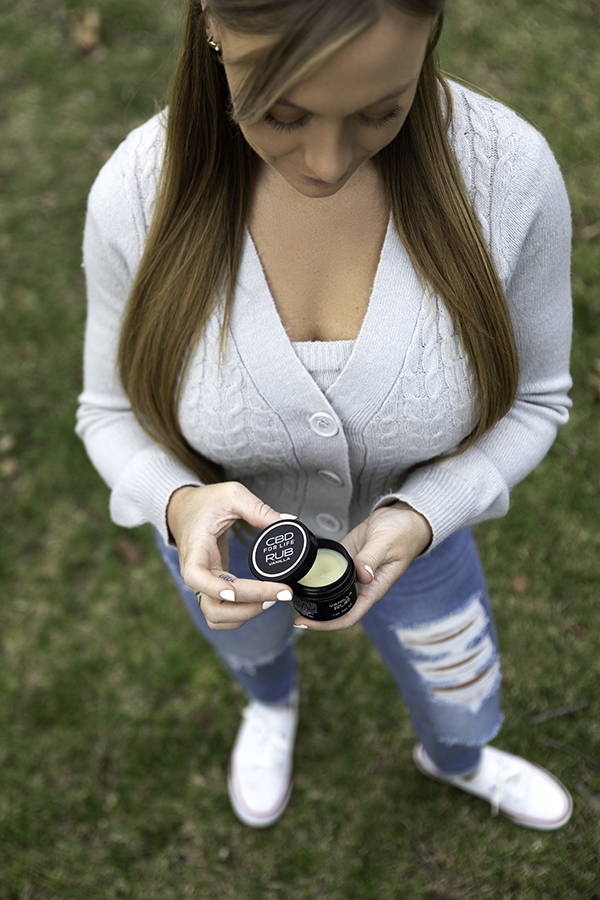 The leaves won't rake themselves. After hours of cleaning up that yard, soothe muscle soreness and ease joint discomfort with one of our CBD Rubs.
Use on your aching back, knees and arms. A day of filling those garbage bags will really make you appreciate the fast, effective, penetrating relief of our phytonutrient-rich rubs.
CBD ROLL ON OILS
As Fall rolls on, so does our CBD. Infused with essential oils, our Roll-On Oils go anywhere you go, delivering on-the-spot relief when and where you need it most. Just before bedtime, apply our CBD Lavender Roll-On on the back of the neck, which provides a smooth end to a rough day and helps clear the mind for a more restful night's sleep—so you're ready to conquer tomorrow, no matter what life throws at you.
CBD OIL TINCTURES
The leaves won't be the only thing dropping this Fall. One dropper of our CBD Oil Tinctures under your tongue, morning and night, can help take the edge off and maintain an inner sense of calm, despite all the outside noise. Our CBD Oil Tinctures are available in multiple potencies, as well as unflavored or peppermint. Stick with your favorite or mix up your regimen depending on how you're feeling. Just remember, Consistency with CBD Oil is key!
CBD BATH BOMBS
Fall delivers that perfect nip in the air outside. But inside, we've got the chill covered. Just slip into a warm bath with our gently scented, phytonutrient-rich CBD Bath Bombs and watch your stress literally melt away. With everything going on in our world, we plan on making it a nightly ritual: soak, chill, repeat!